Please take a look at the photo gallery below for a small selection of the Christening Cakes that I have made over the years.
Also, take a look at my Testimonials page to read some comments from satisfied customers and my Pricing page for a rough guide of what to expect.
Christening Cakes Gallery
Please click on a photo to view a larger image: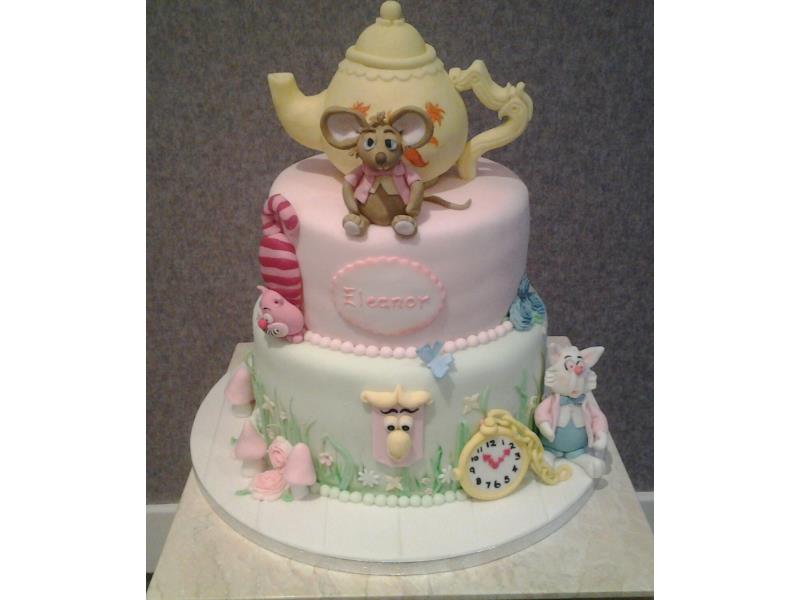 Alice in Wonderland with edible teapot, mouse, flowers etc. Cak made from vanilla and lemon sponges for Eleanor's Christeneing inn Blackpool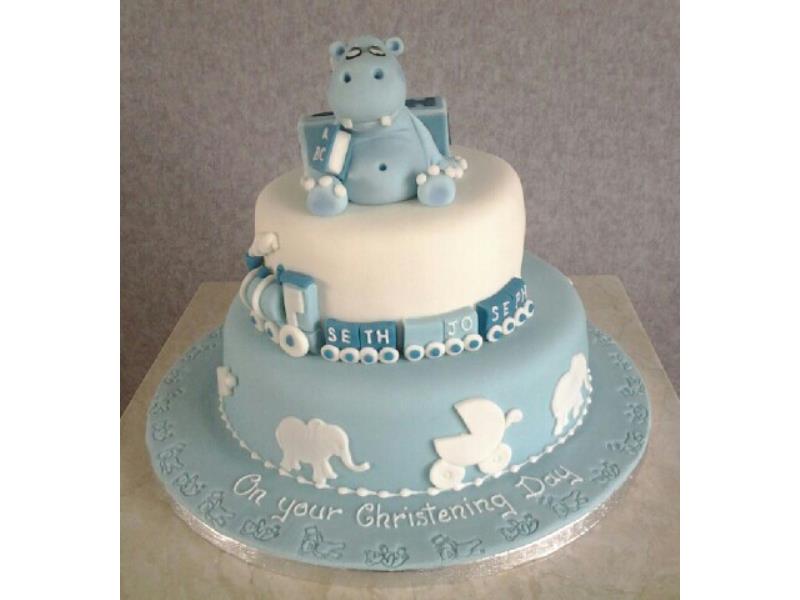 2 tier Chistening cake with elephant and train together with silhouettes. Sponges are lemon and chocolate with orange. For Seth Joseph in Cleveleys.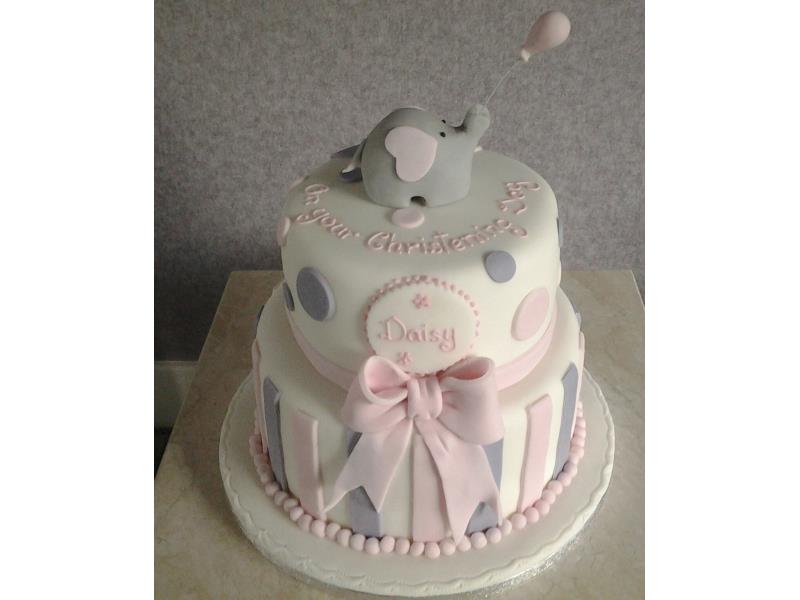 Daisy - 2 tier of cholcolate and vanilla sponges with hand modelled elephant for Daisy's Christeneing in Thornton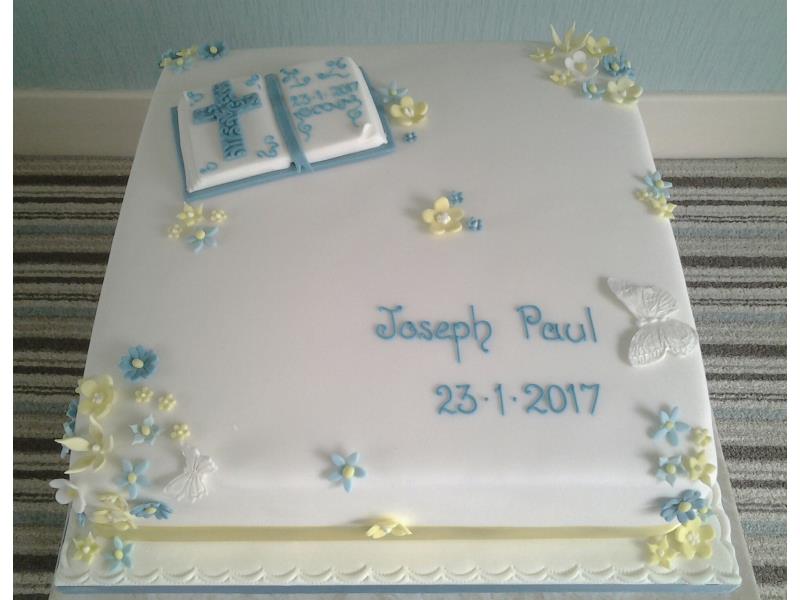 Boy's Christening Cake for Joseph paul in Bispham, with 2 tiers of vanilla sponge. decorated with bible and cross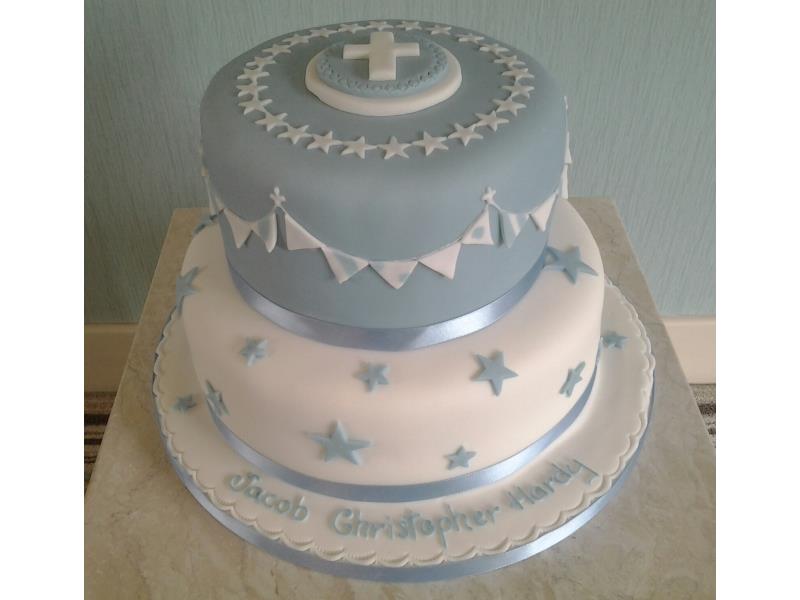 Blue & White - Jacob's Christening Cake with cross and bunting. Made from vanilla sponge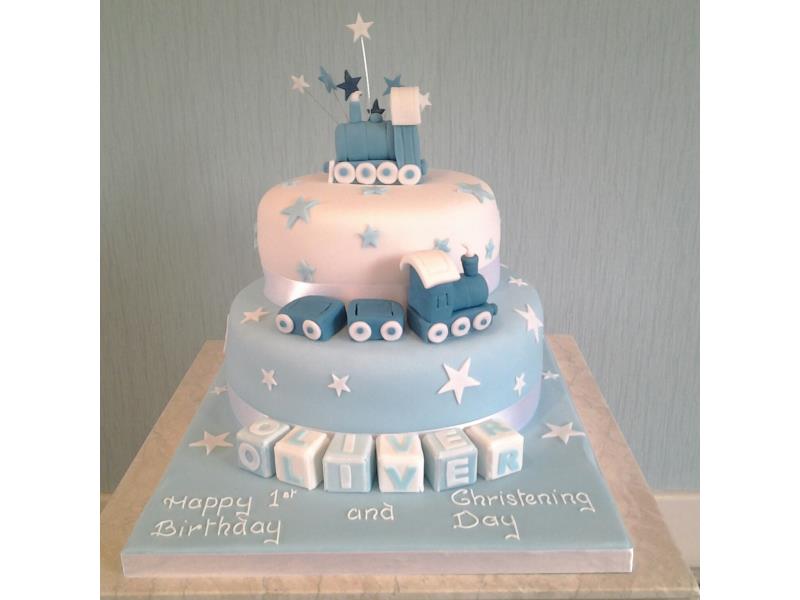 Blue Train for Oliver's 1st birthday and Christening. Made from vanilla sponges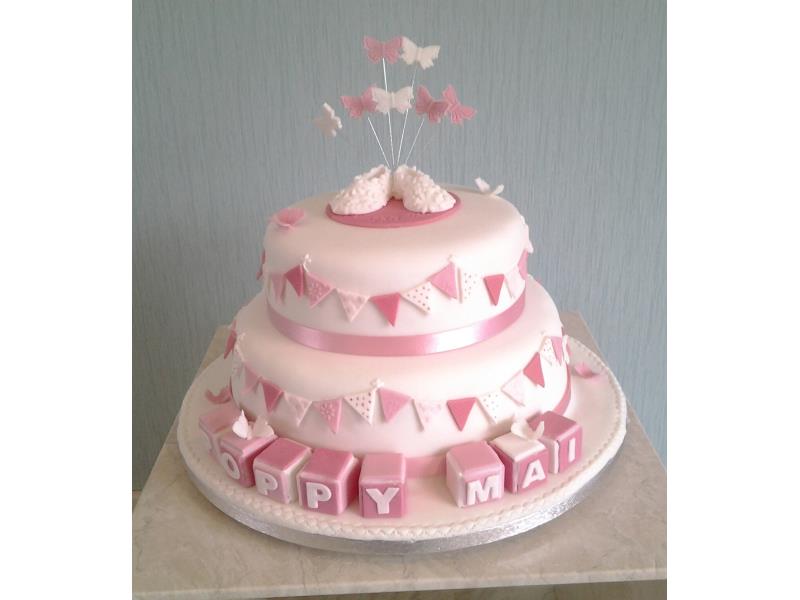 Bootees & Bunting for Poppy's Christening in Thornton-Cleveleys, made from chocolate with orange sponge and lemon sponge.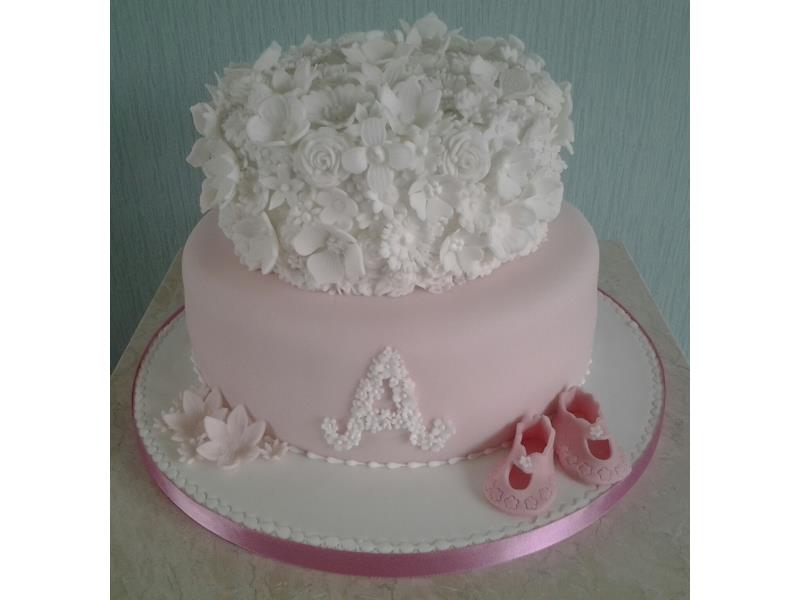 Laura Chrsitening Cake in Madeira. 2 tiers in pink and white with flowers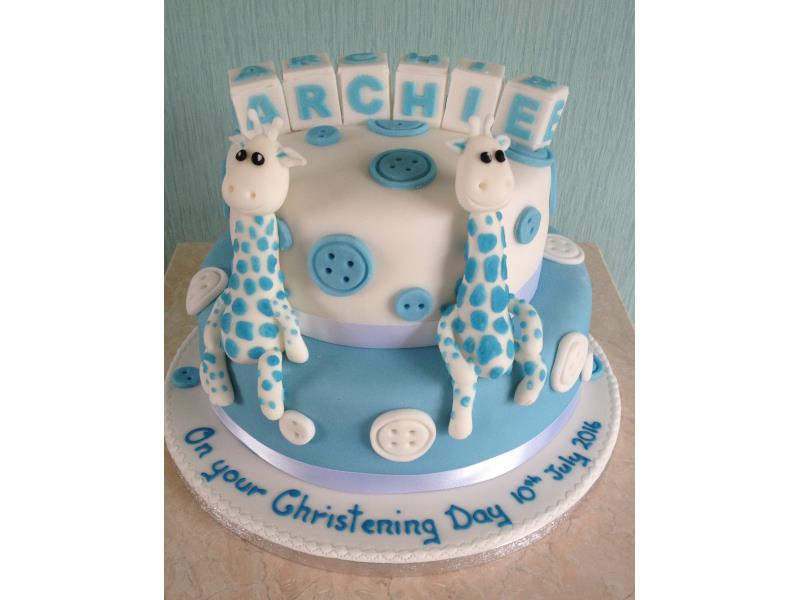 Giraffe Christening Cake in blue and white made from chocolate and plain sponges for Archie in Clevelys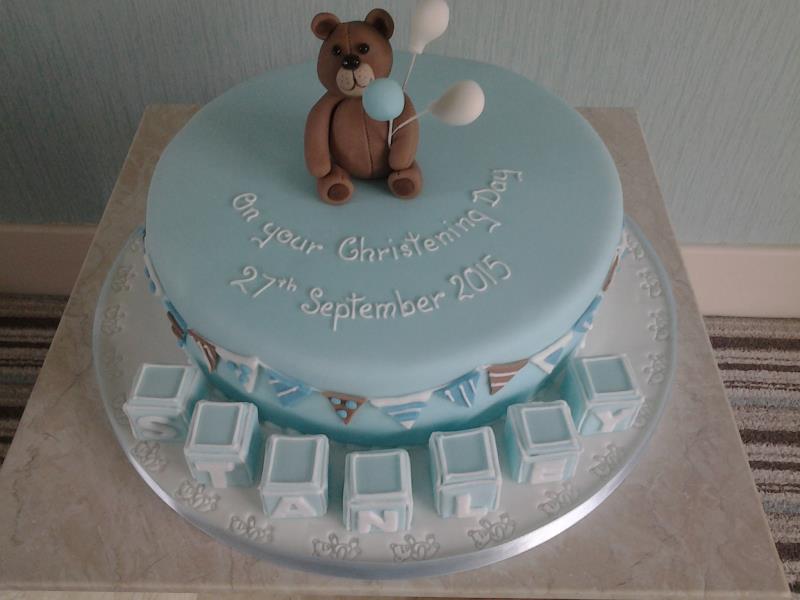 Teddy Bear with bunting made from vanilla sponge for Stanley's Christening in Thornton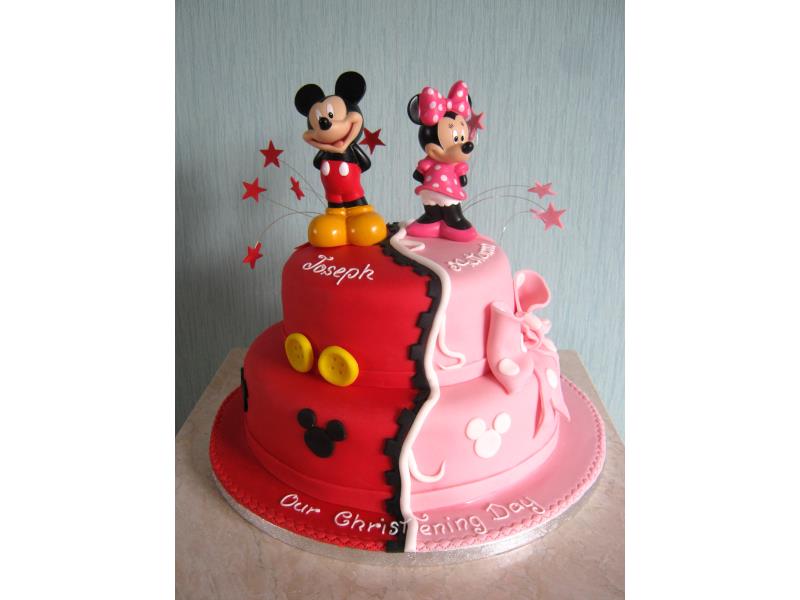 Mickey and Minnie - Disney themed Christening Cake for Joseph and Autumn in Blackpool, made from lemon sponge and Madeira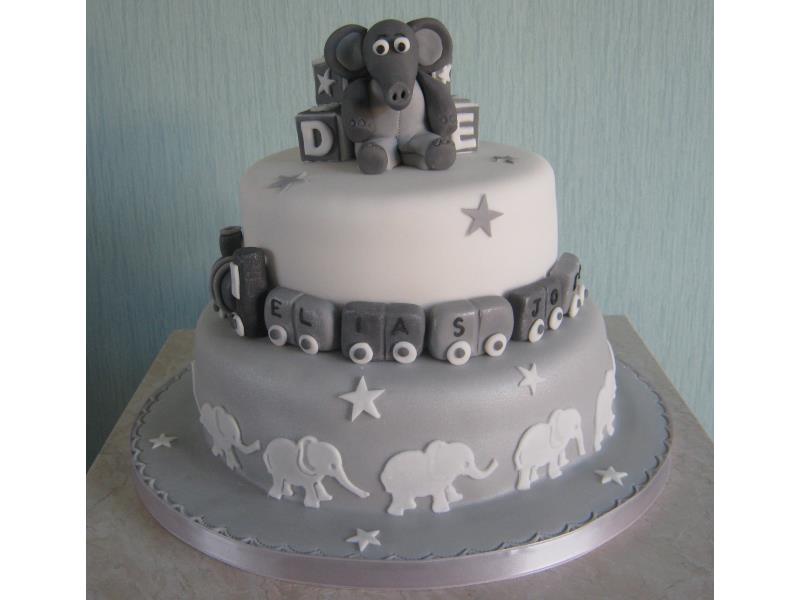 Silver and white Christening Cake with elephants from Madeira and chocolate sponges for Elias in Norhwich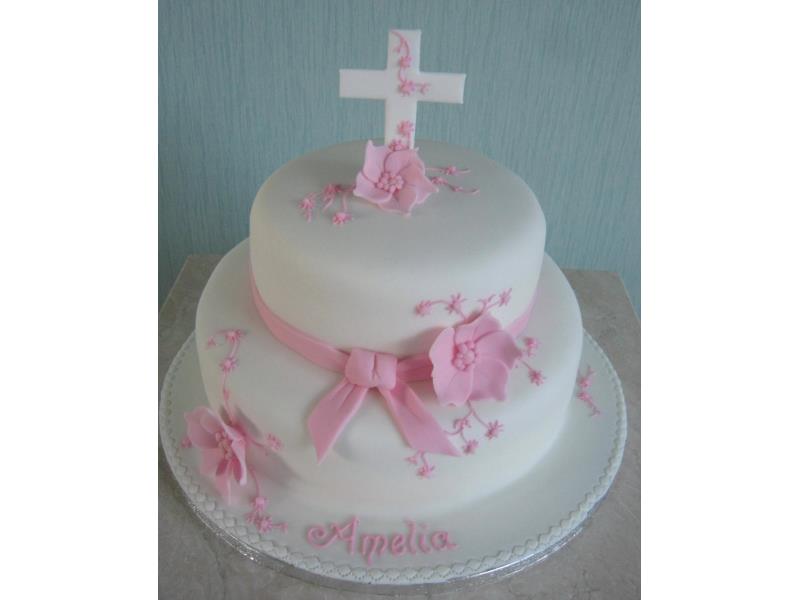 Amelia - delicate pink Christening Cake in vanilla and chocolate sponges for celebrations in #Blackpool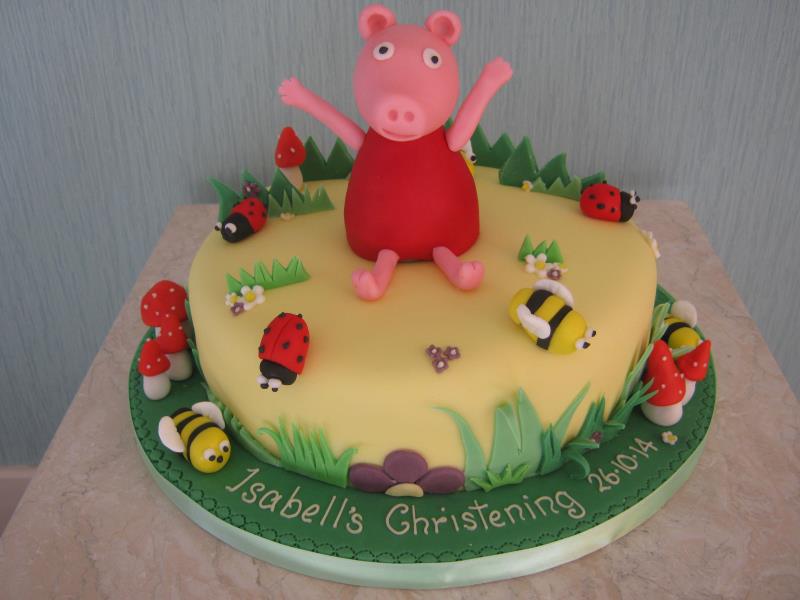 Peppa in the country as a Christening Cake, made from plain sponge for Isabella in #Fleetwood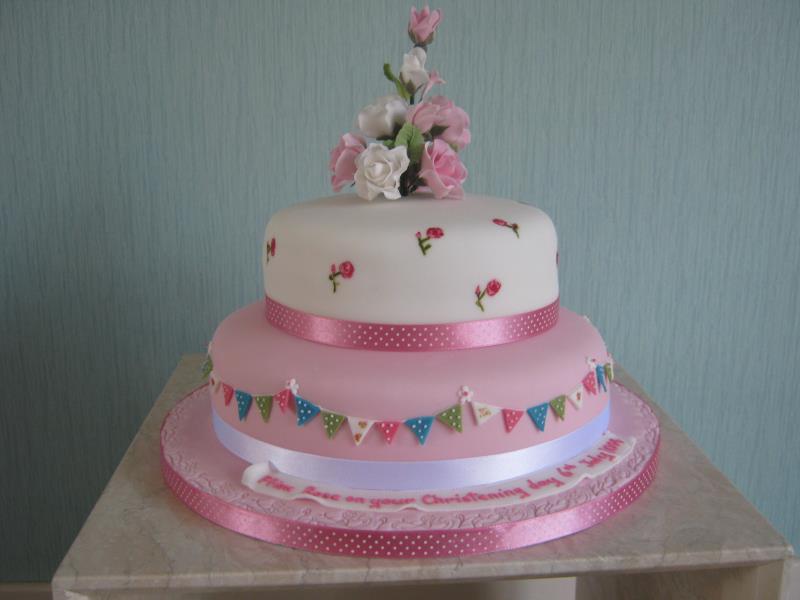 Cath Kidston themed Christening Cake with roses i chocolate sponge for Ffion Rose in Thornton-Cleveleys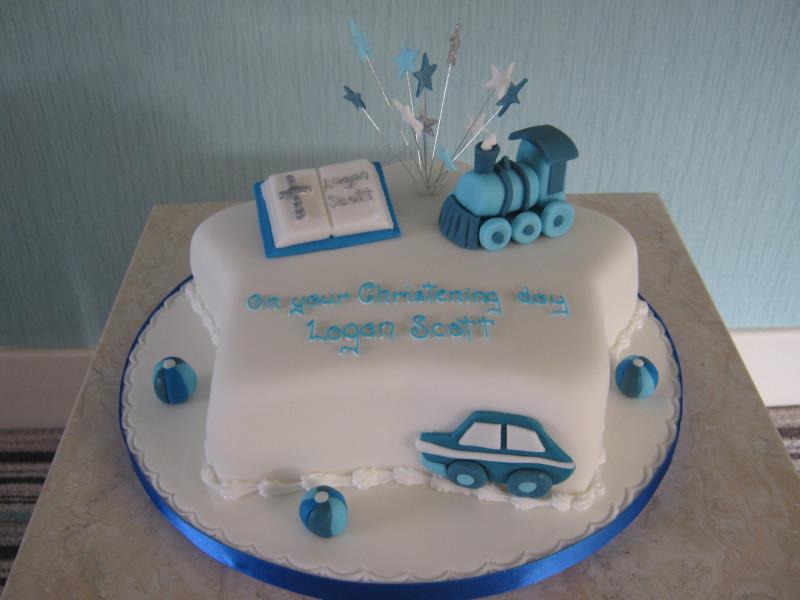 Logan's blue-themed Christening Cake in lemon sponge for a 2 year old in Lytham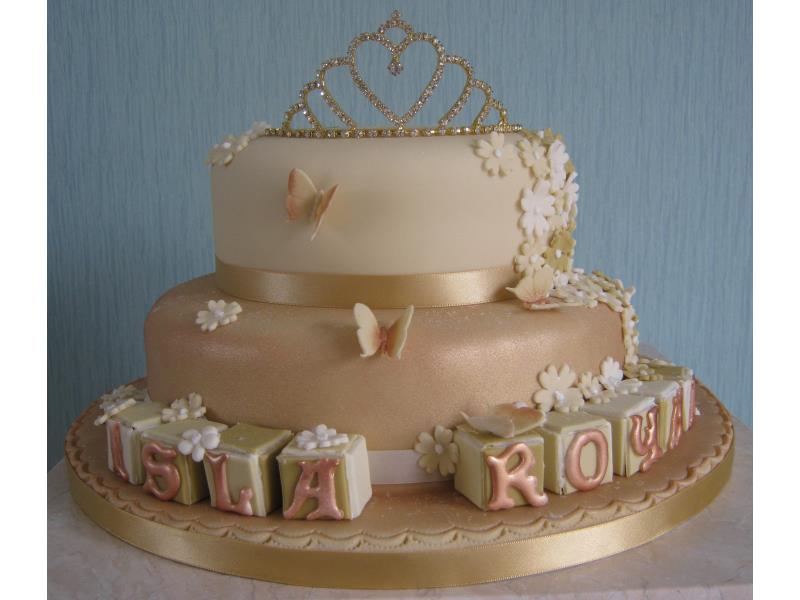 Isla Gold & Cream Christening Cake in vanilla sponge for her celebrations in Morecambe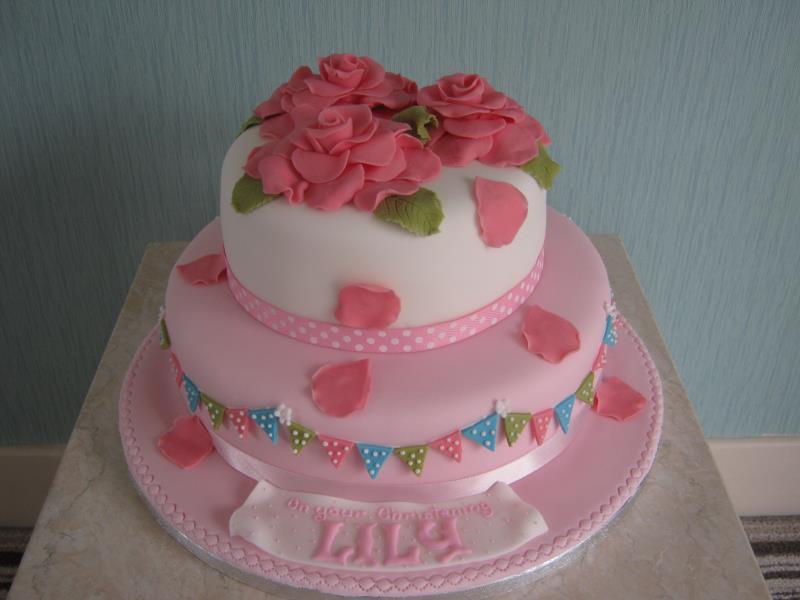 Lily - Cath Kidston and petals Chrsitening Cake in plain, chocolate and lemon sponges with cupcakes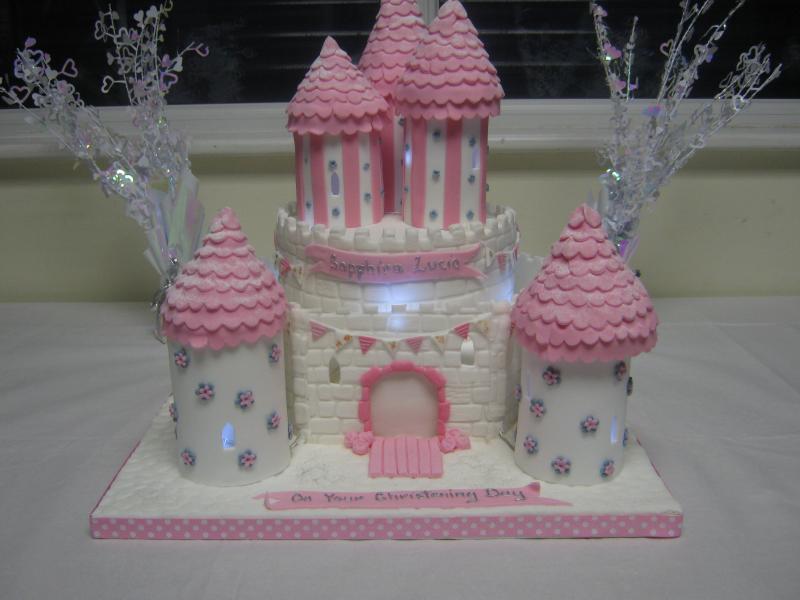 Castle in Cath Kidston style with lights for Sapphire Lucia's Christening in Stretford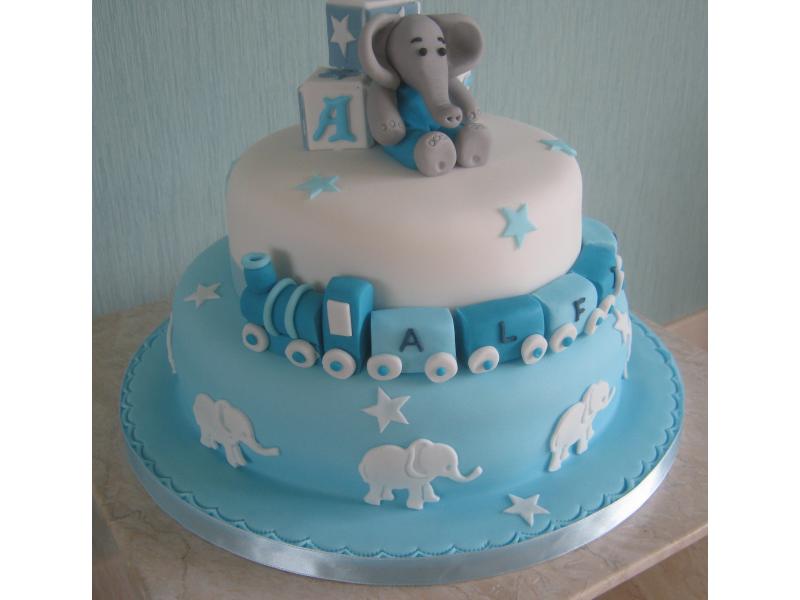 Elephant themed Christening Cake in pastel blue for Alfie in St Annes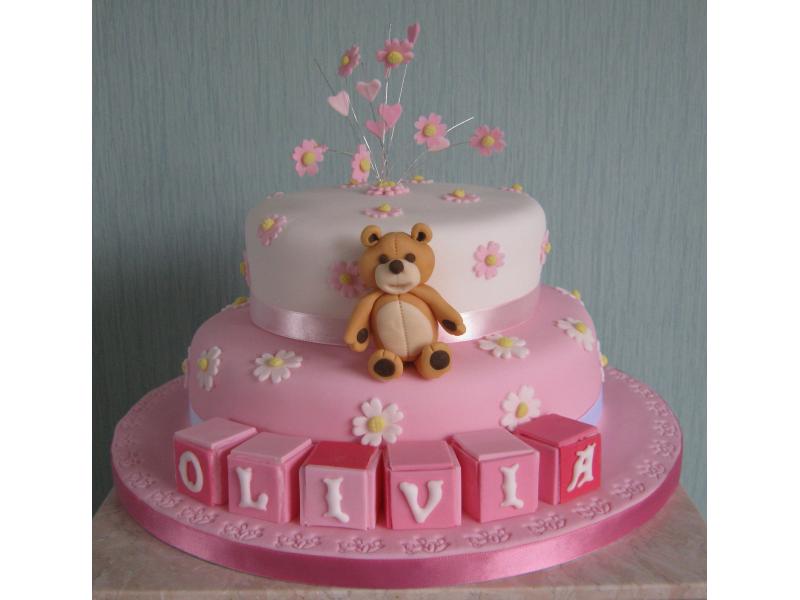 Teddy Bear - Christening cake in lemon and madeira sponges for Olivia in Broughton with pink and white sugarpaste flowers and building blocks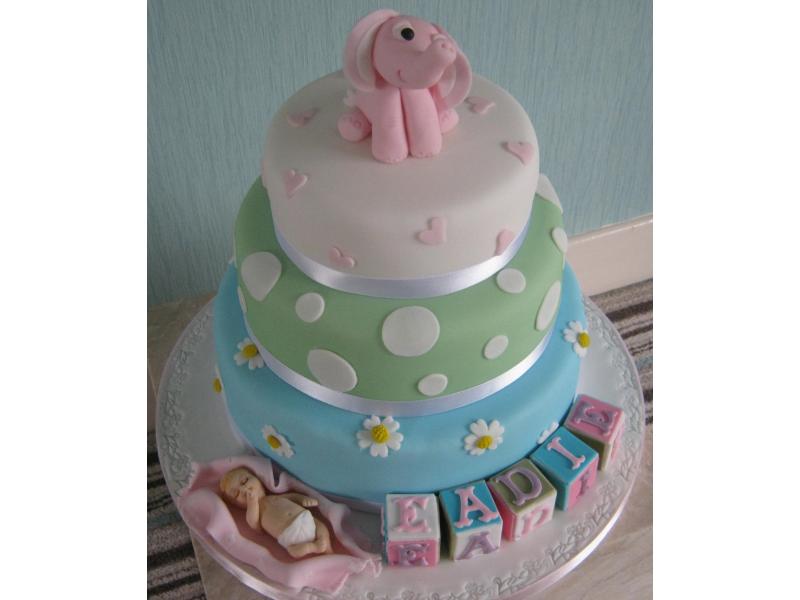 3 Tier of sponges in chocolate and Madeira for Eadie's christening with building blocks, baby and pink elephant from Wigan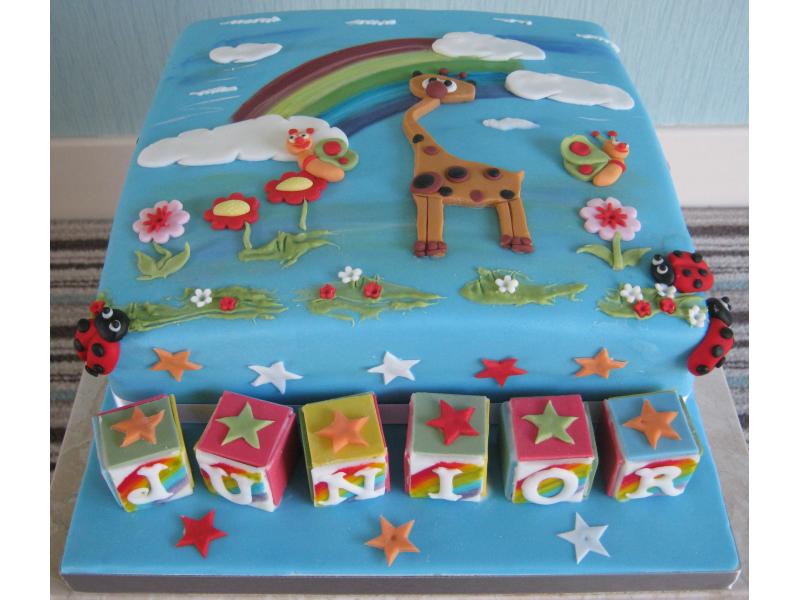 Rainbow themed plain sponge Christening for Junior from South Shore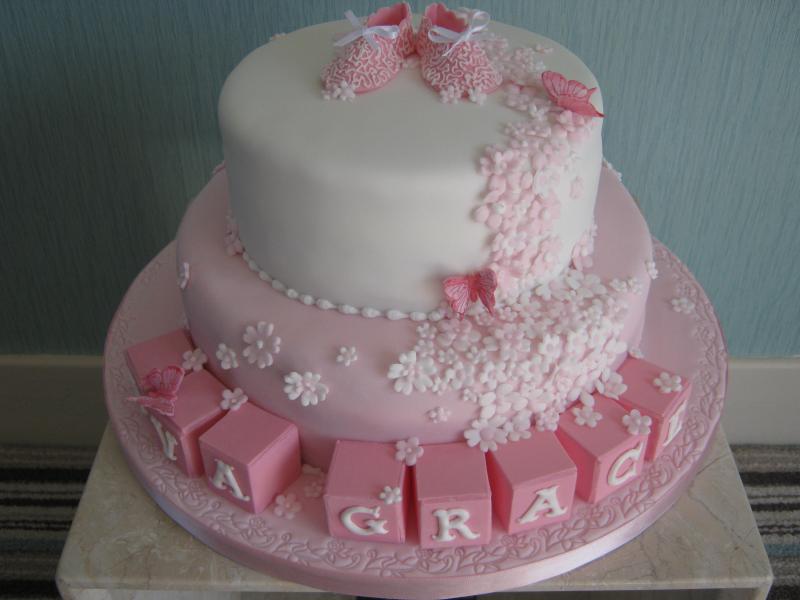 Ava Grace Christening Cake in Blackpool made in Lemon and plain sponges.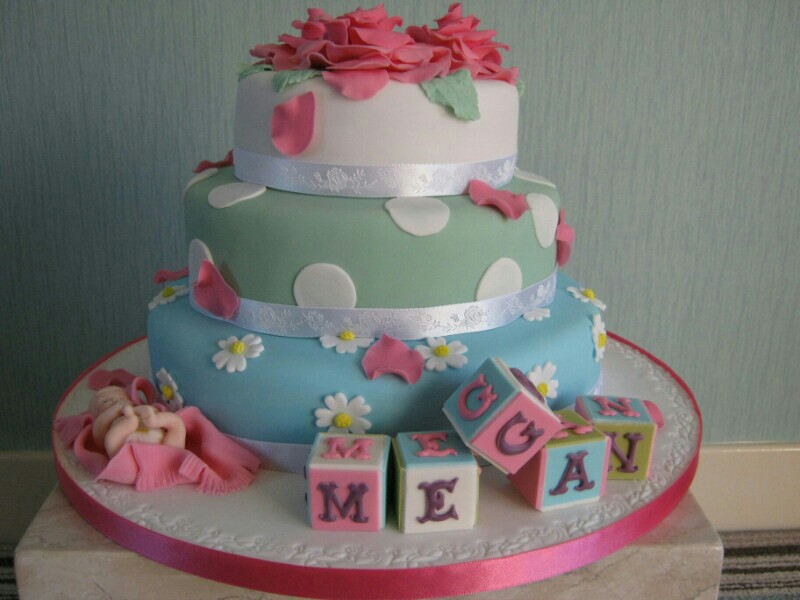 ABC Blocks - 3 tier sponge christening cake for baby Megan of Bispham, Blackpool.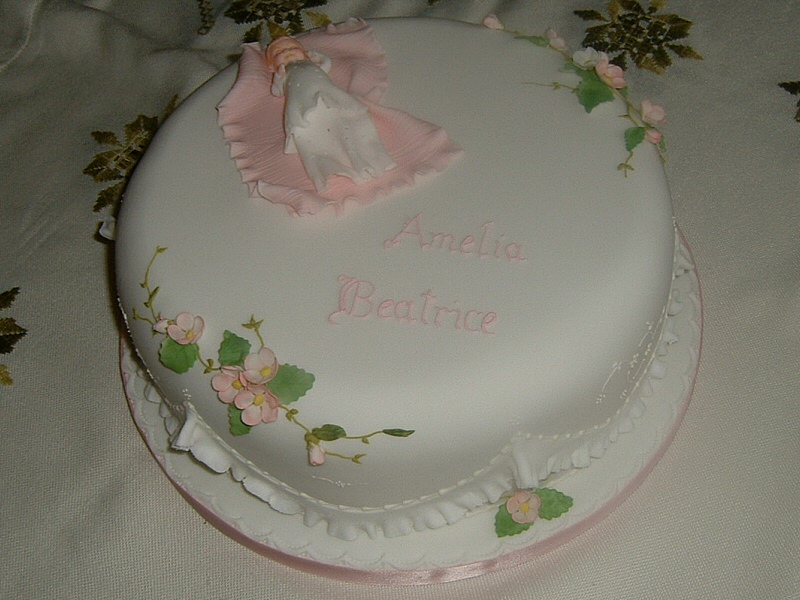 Amelia - Christening cake for Amelia, Lancaster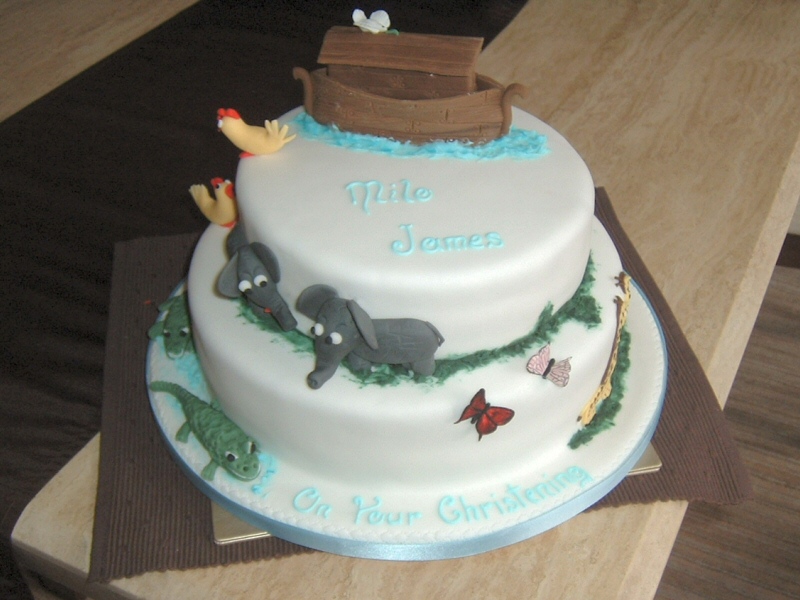 Milo - 2 tier stacked christening cake with hand modelled suger animal decoration depicting the Ark and animals arriving two by two
Call for a Chat
Thank-you for visiting my website. If you like what you see, why not get in touch to arrange a chat:
I look forward to hearing from you.
Sue Summers
Creative Cakes of Blackpool
Blackpool and Beyond...
For the majority of cakes (unless delivery is requested), collection would be from my home in Bispham, just north of Blackpool. However, for wedding cakes I would usually include delivery to the venue and setting up of the cake. You'll have plenty of other things to be thinking about on the day!
For delivery, venues of up to 50 miles from Blackpool are quite normal, including: Fleetwood, Poulton-le-Fylde, Thornton Cleveleys, St Annes, Lytham, Kirkham, Garstang, Preston, Lancaster and beyond, with Southport, Morecambe, Chorley, Blackburn, Burnley, Bolton and Manchester being the maximum I would usually travel.