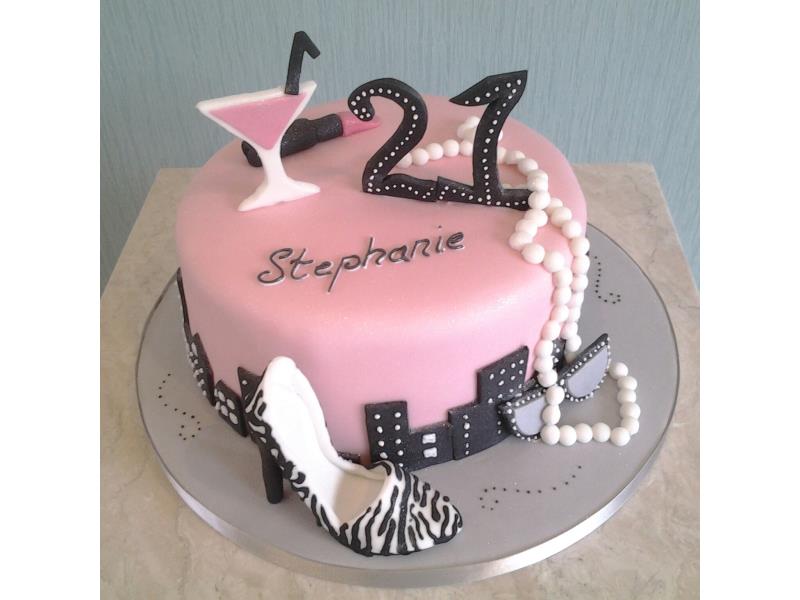 Girlie cake with lipstick, pearls and heels for Stephanie of Blackpool. Cake made from Madeira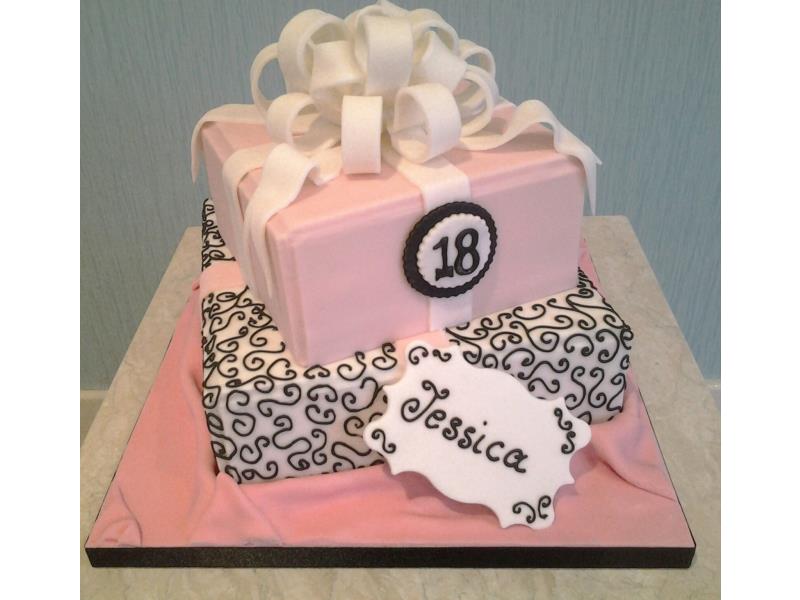 Gift Boxes with bows and embroidery in chocolate sponge for Jessica in Blackpool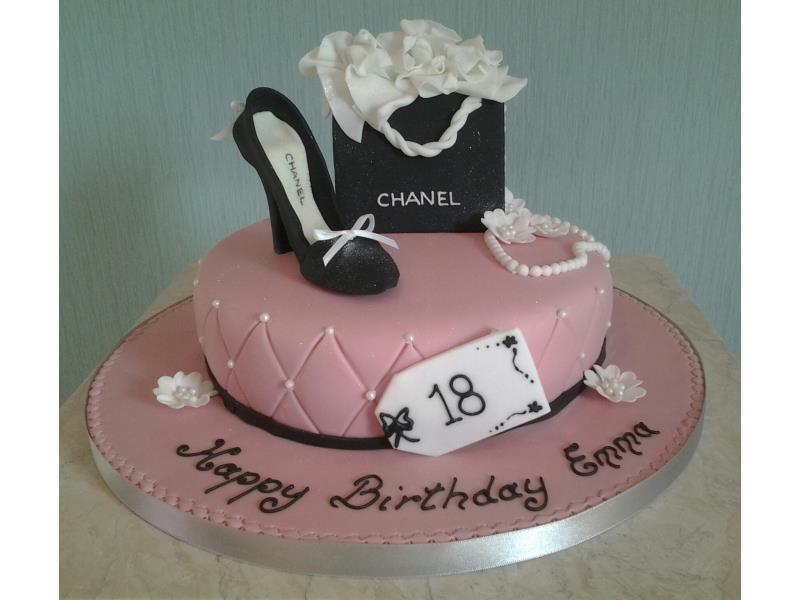 Chanel - gift bag in chocolate sponge with black shoe and bracelet for Emma in Thornton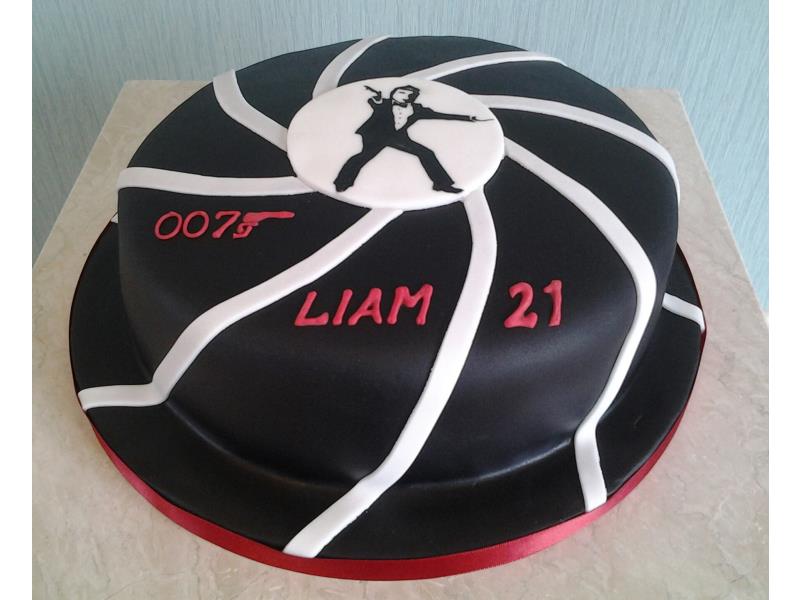 James Bond themed cake for Liam's 21st in Blackpool, made from plain sponge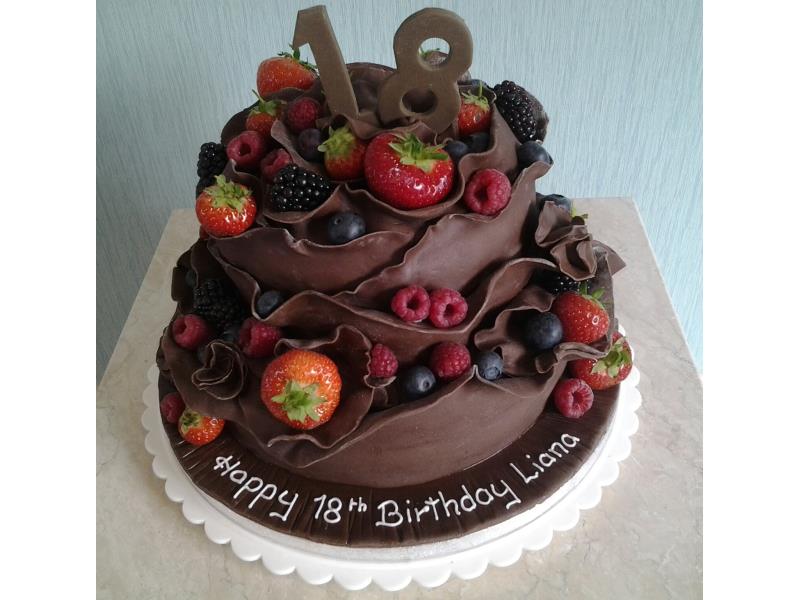 Chocolate cake with fresh fruit, made from chocolate sponge and coated in chocolate sugarpaste for Liana in Staining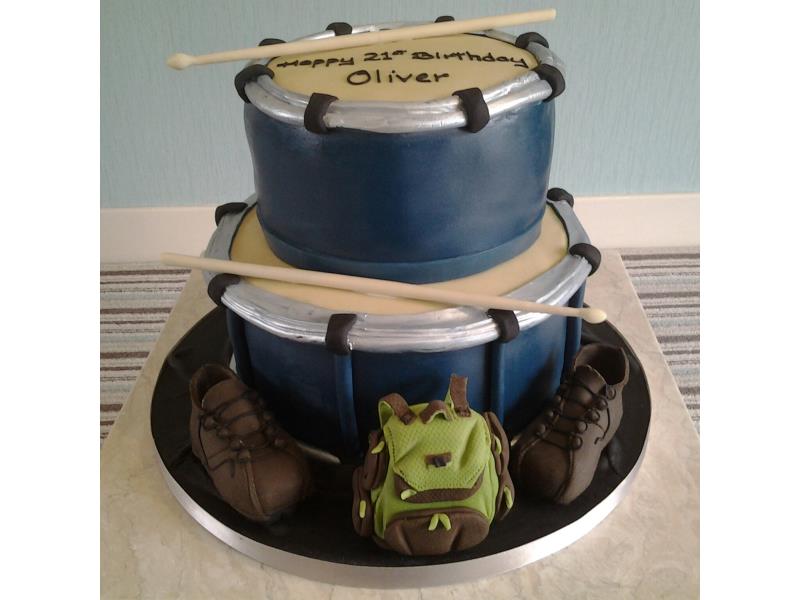 Drums witth backpack and boots for Oliver's 21st birthday in Thornton, made from Madeira and chocolate sponges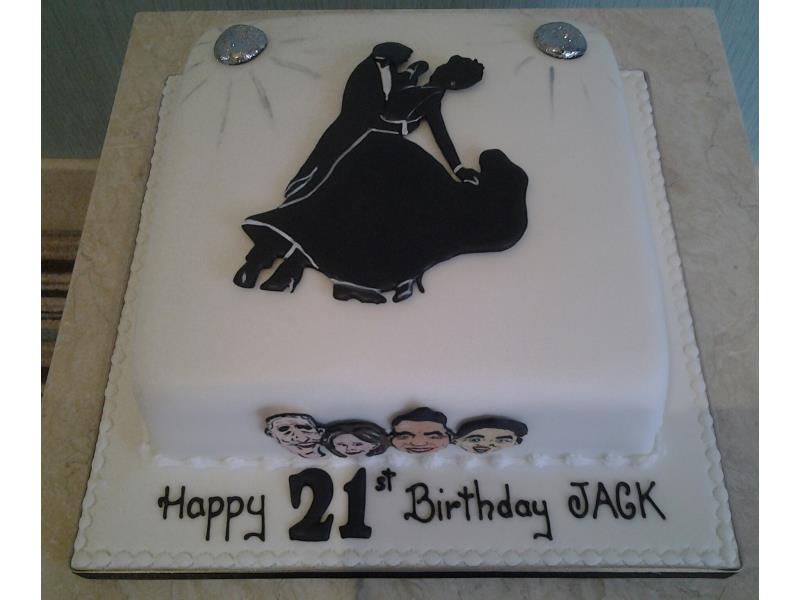 Ballroom dancing with glitterballs and Strictly judges in Madeira for 21st birthday in Cleveleys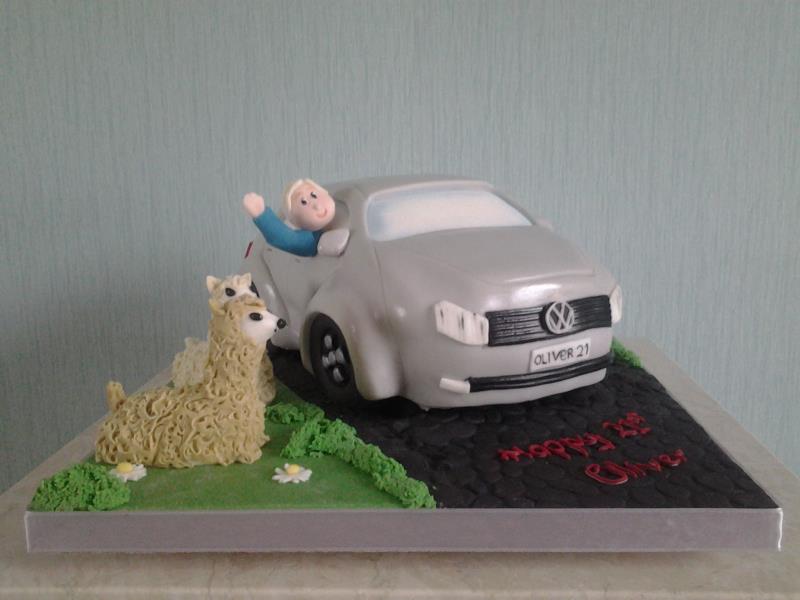 VW Polo with llamas in Madeira for Oliver's 21st birthday in Blackpool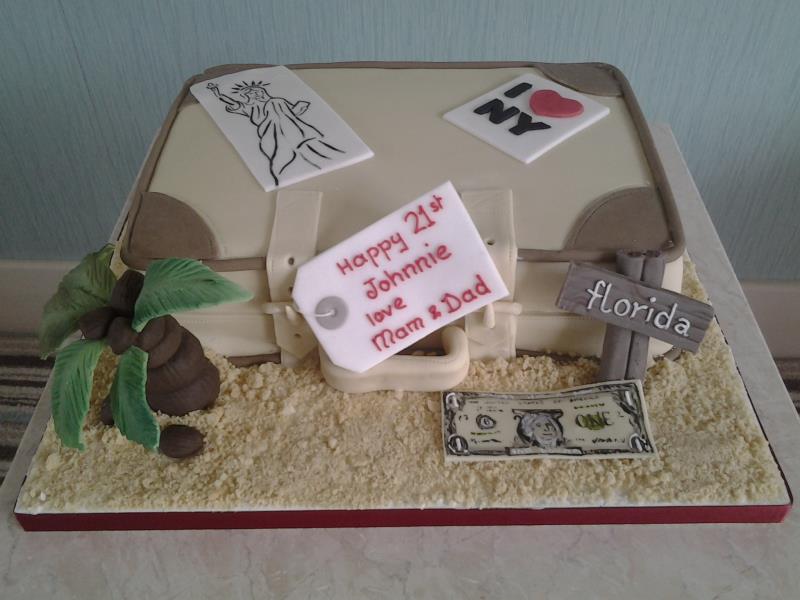 USA bound suitcase in plain sponge for Johnnie's 21st in Blackpool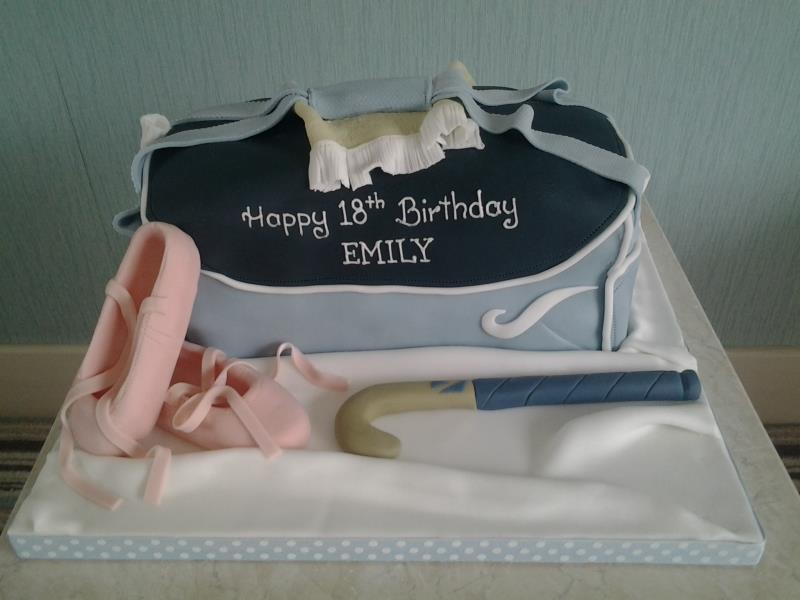 Emily - Sports bag an ballet shoes for sporty Emily, in Madeira to celebrate her 18th in Thornton-Clevelys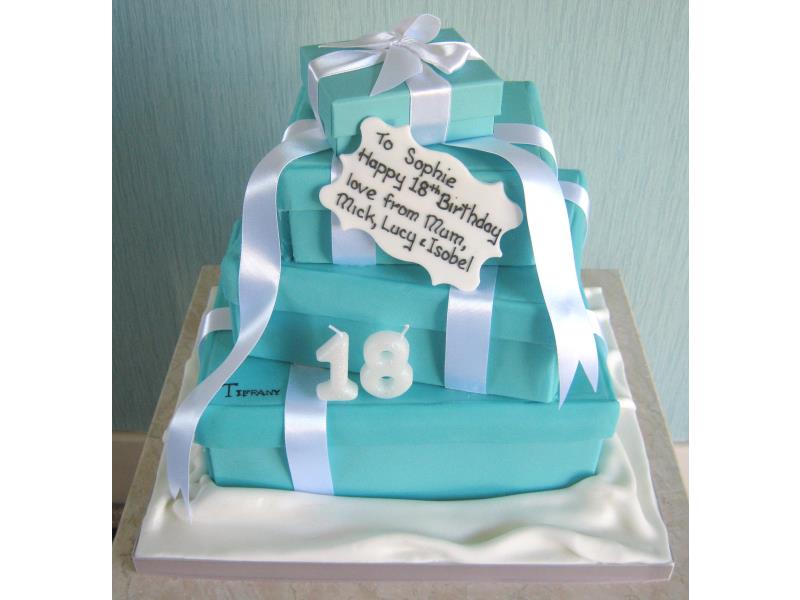 Tiffany mad Sophie's 18th birthday cake in vanilla and chocolate sponges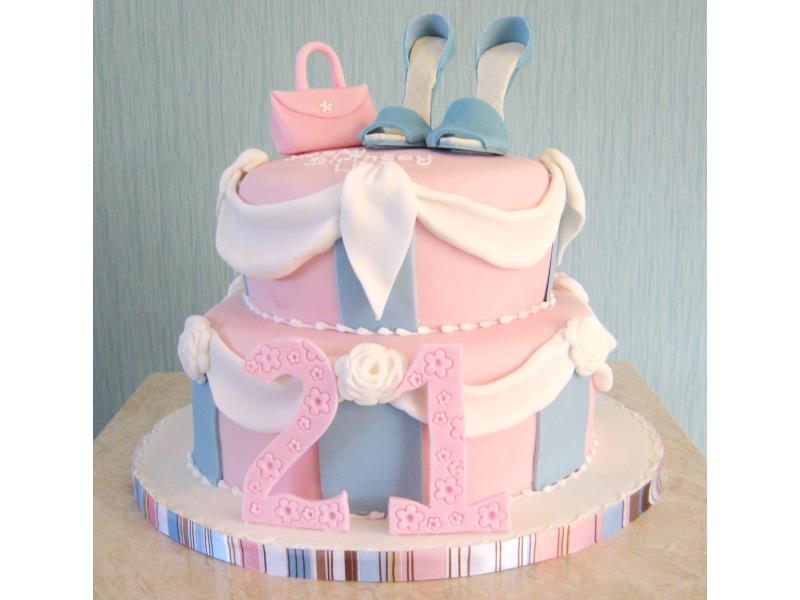 Pink 21st with handbag, shoes and swags for Lois's 21st in Cleveleys, made from Madeira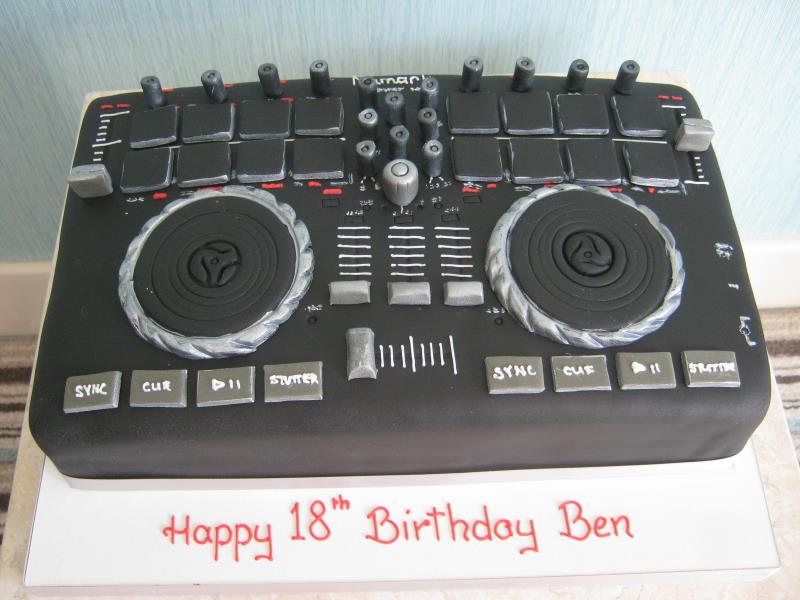 DJ Deck - a copy of Ben's own deck, made from vanilla sponge for his 18th birthday in Blackpool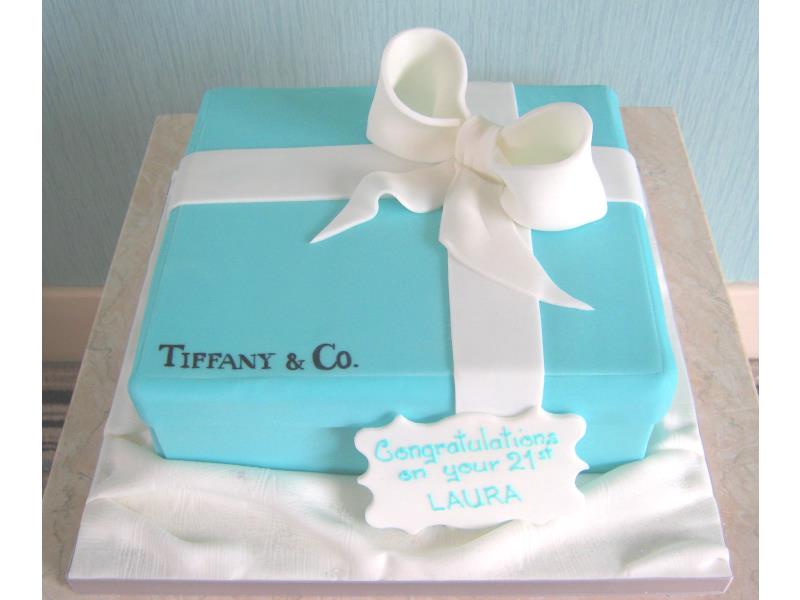 Tiffany Box for laura's 21st in chocolate sponge, held in Blackpool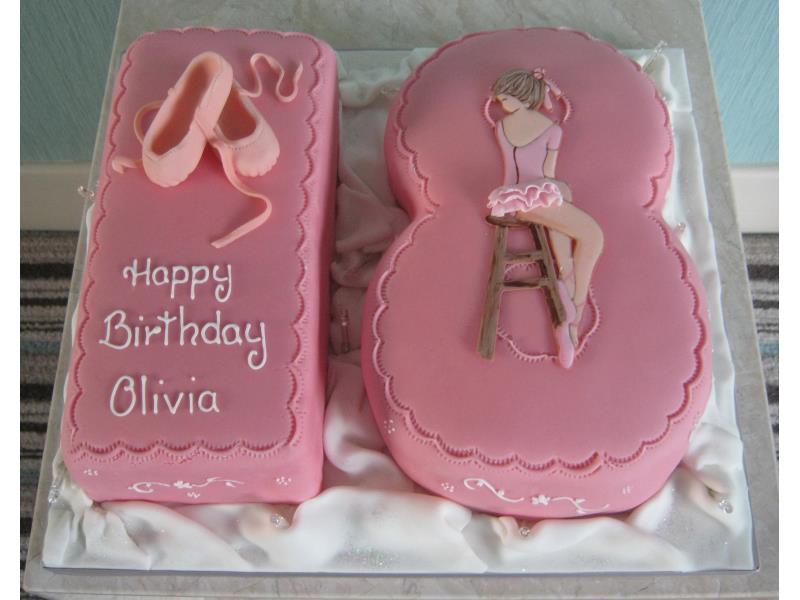 Ballerina and ballet shoes cake for Olivia on her 18th birthday in Poulton made with chocolate and Madeira sponges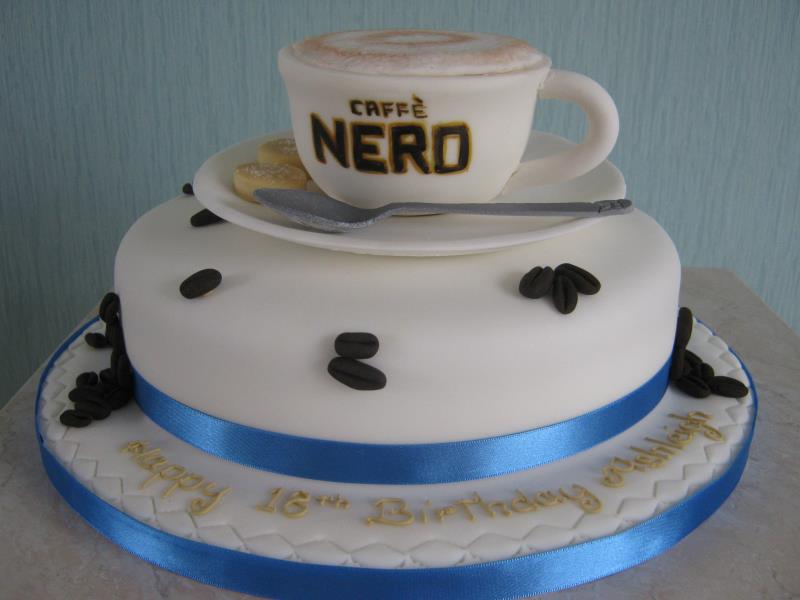 Frappe from Caffe Nero for Ashleigh's 18th in St Annes, made in chocolate sponge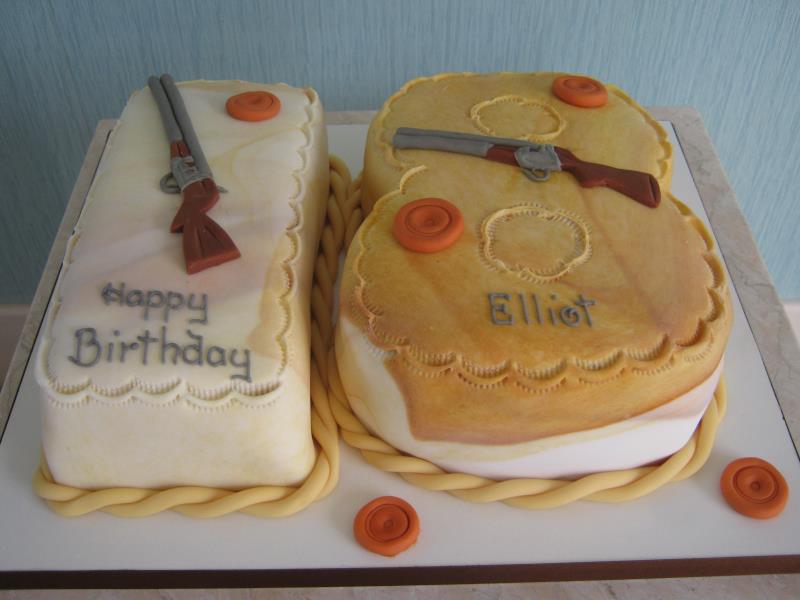 Elliott 18th birthday celebration in Kirkham who is into clay pigeon shooting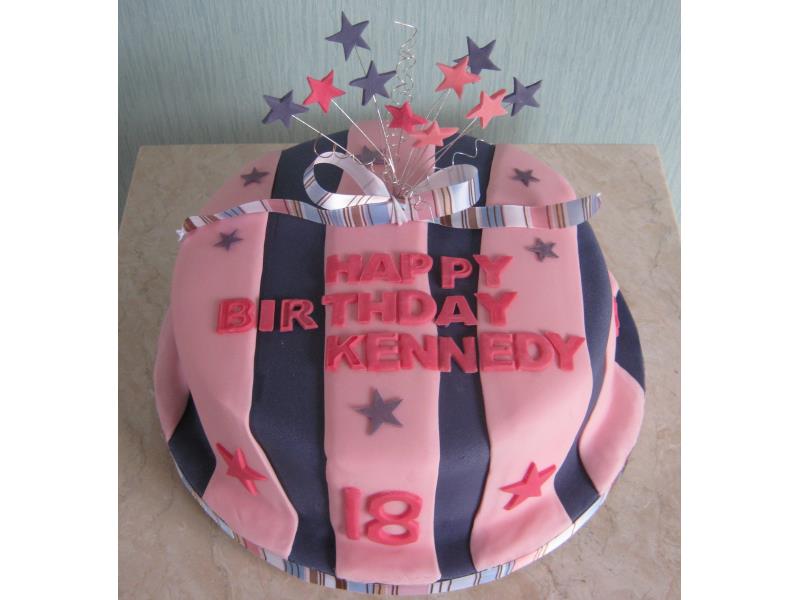 Kennedy celebrating 18th birthday in Fleetwood, starburst with pink and purple stripes in plain sponge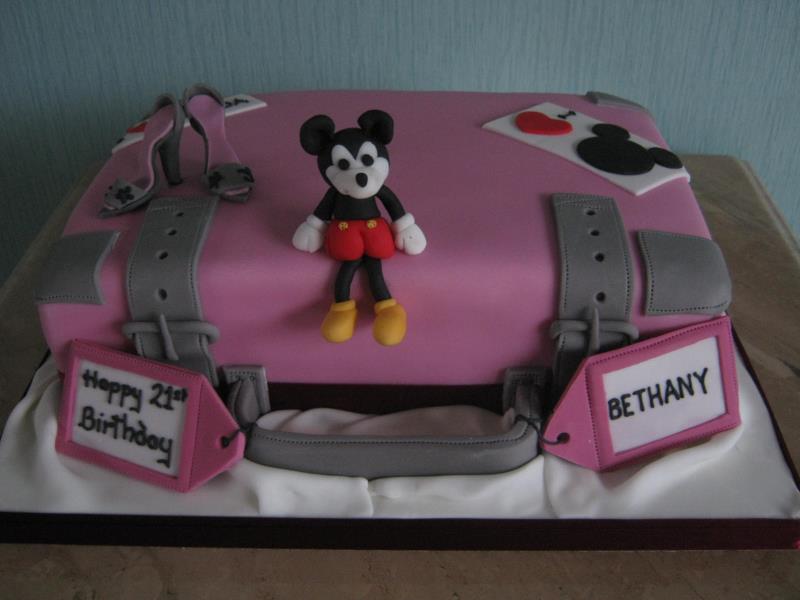 Minnie Mouse on holiday for 21st birthday in Thornton- Cleveleys made from plain sponge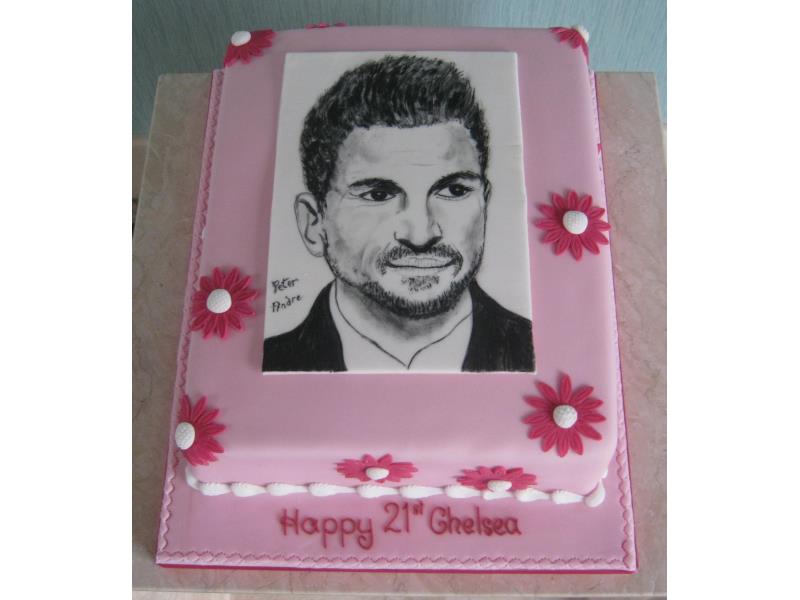 Peter Andre - hand painted picture for Chelsea, a huge fan of his in #Freckleton, made from vanilla sponge.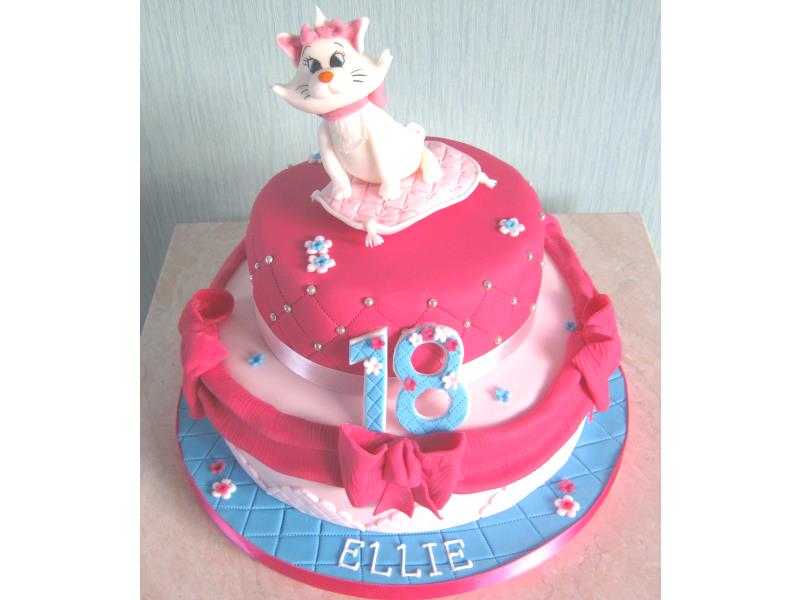 Aristocat cake for Ellie in #Thornton from Madeira and chocoate sponges to celebrate her 18th birthday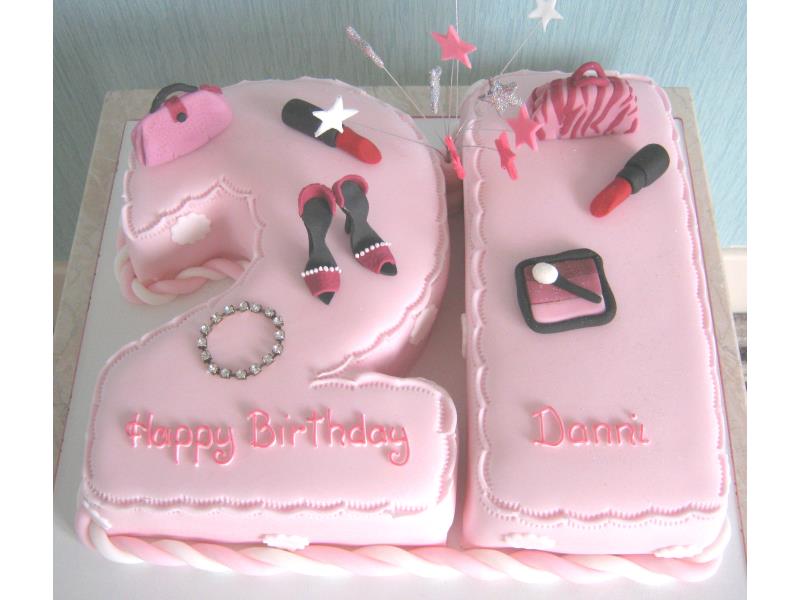 Danni - girly and glitzy 21st birthday cake in chocolate sponge for celbrations in 'Urmston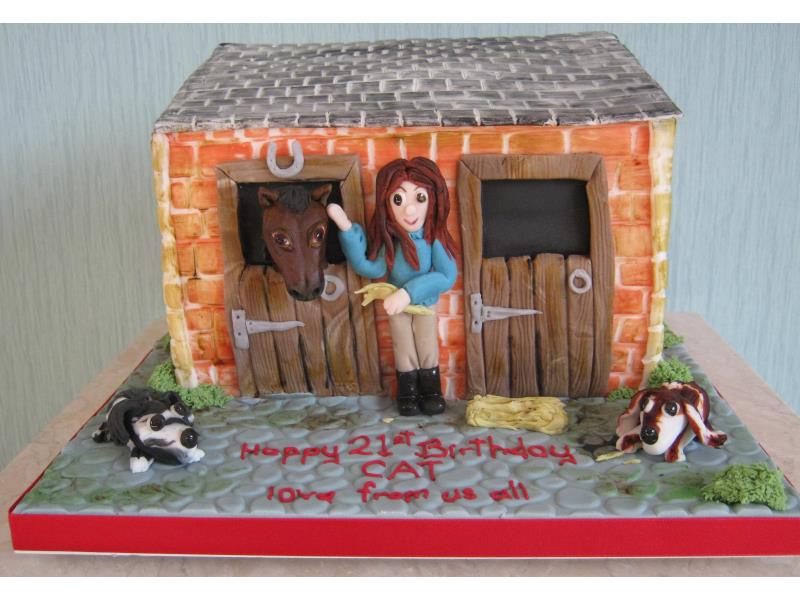 Stable Scene - 21st Birthday cake for Cat in #Bispham who is horse mad. Cake made in chocolate sponge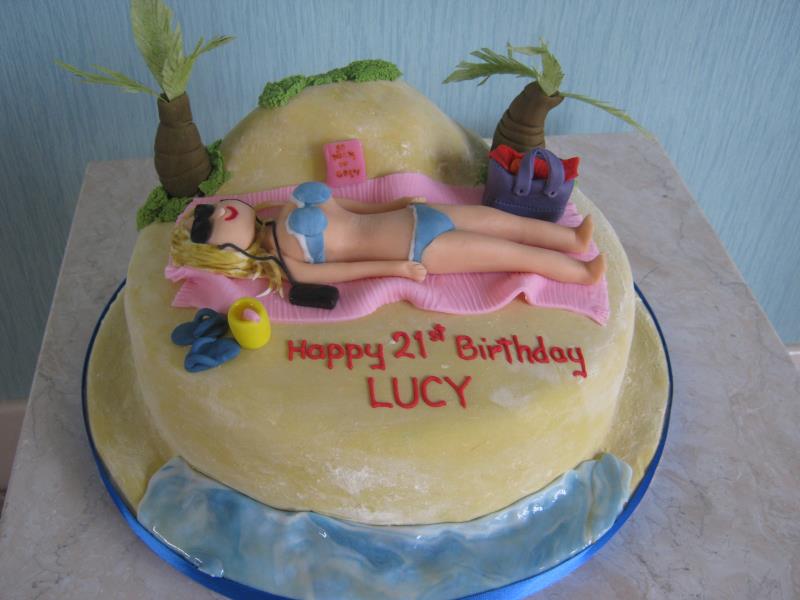 Beach themed cake for a blond with sunglasses ina bikini for Lucy's 21st in Poulton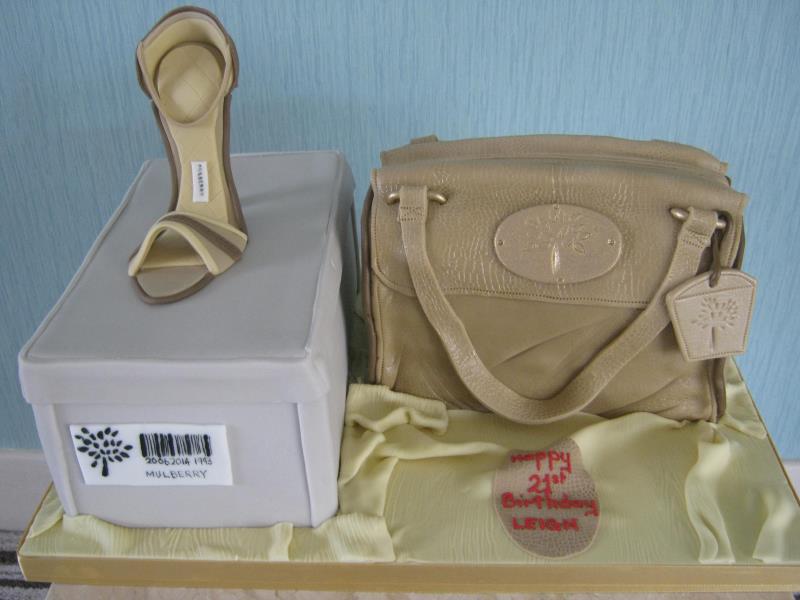 Mulberry shoe, handbag and designer label for Leigh's 21st in Blackpool in chocolate and vanilla sponges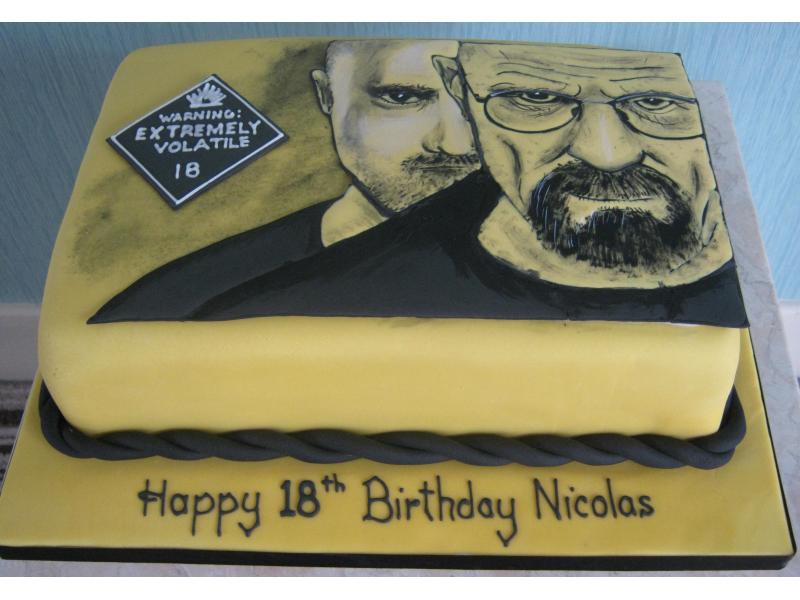 Breaking Bad in chocolate sponge for Nicolas' 18th in Rossall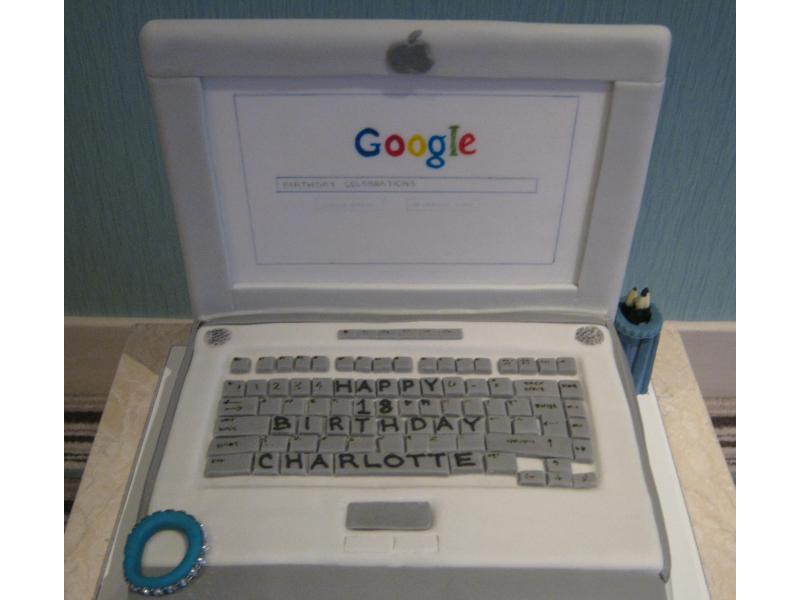 Laptop cake with Google screen in chocolate sponge for Charlotte's 18th in Marton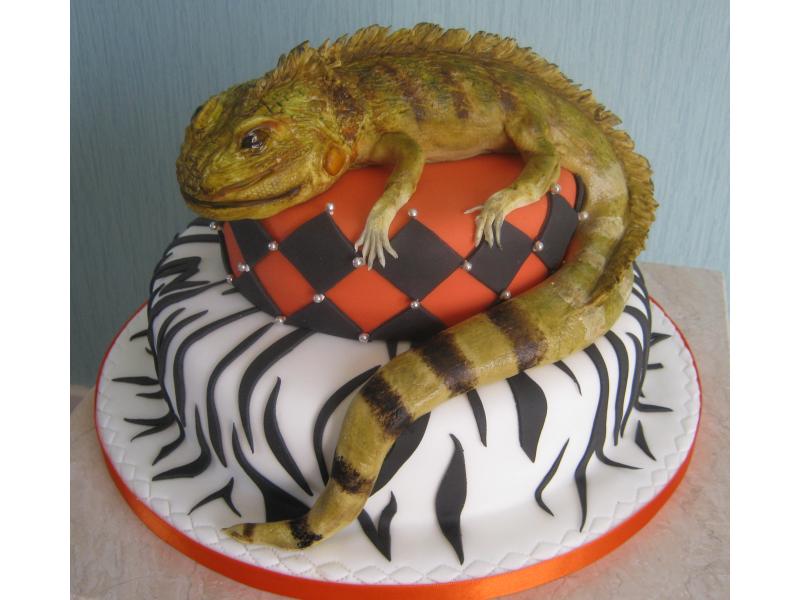 Bearded Dragon cake in chocolate sponge and plain sponge for Danielle's 21st birthday in Blackpool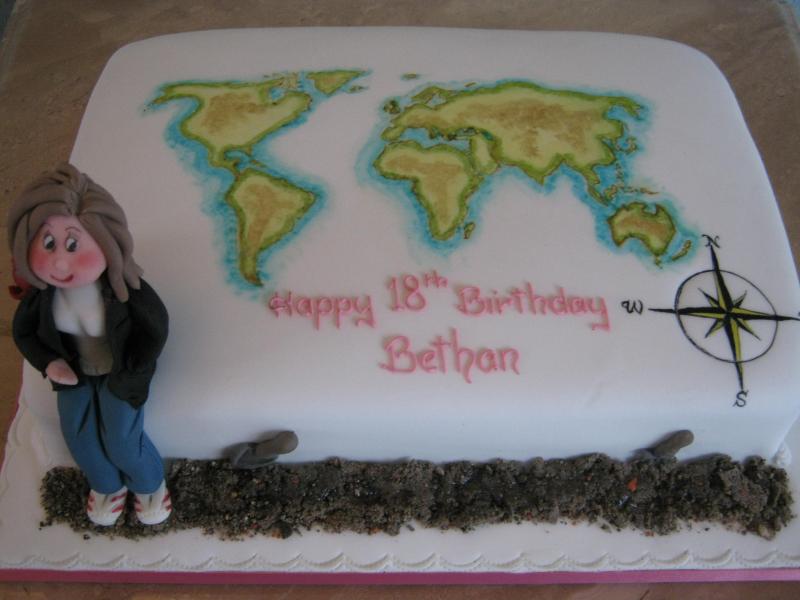 Backpacker cake for geography entusiast Bethan's 18th birthday made from chocolate sponge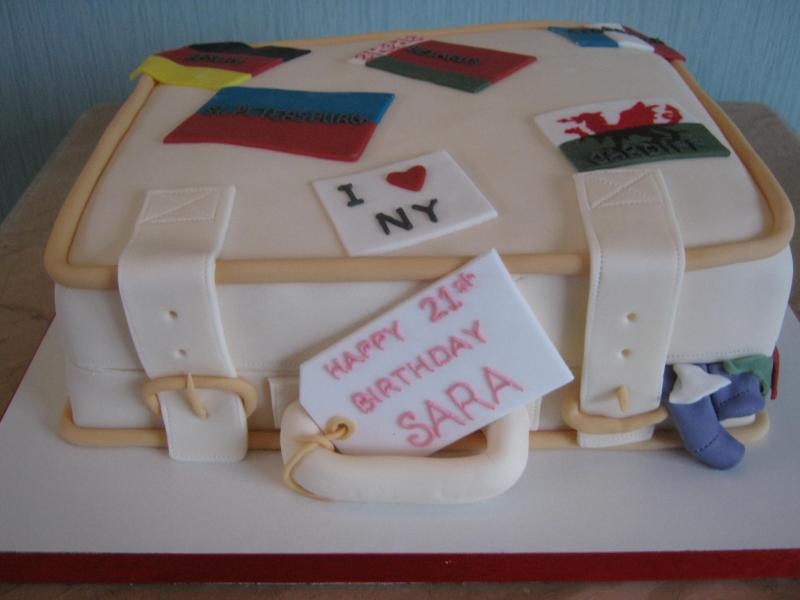 Globetrotter for Sara's 21st birthday in Madeira sponge South Shore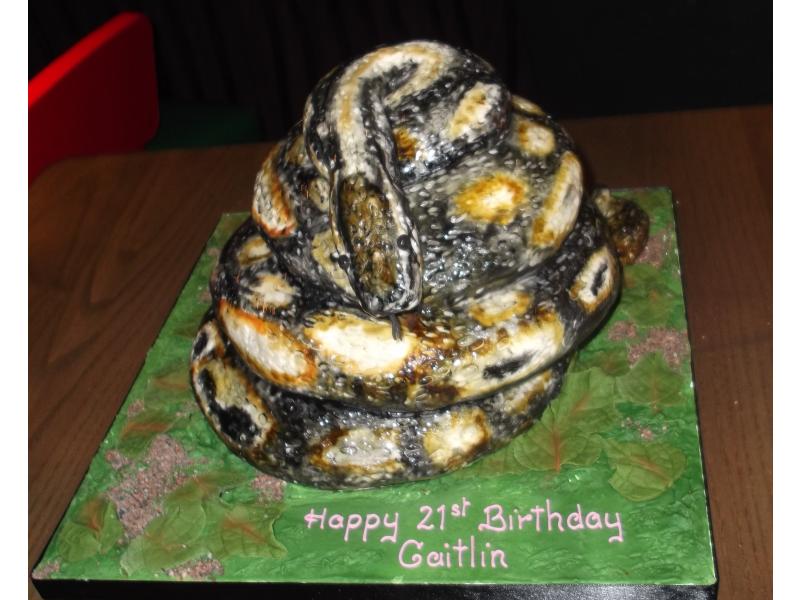 Snake Cake in chocolate sponge for Caitlin's 18th birthday in Burscough, copied from pictures of her pet snake

Girly Suitcase for Nicole's 18th birthday showing her interests in music, athletics and shopping in plain sponge for Wrea Green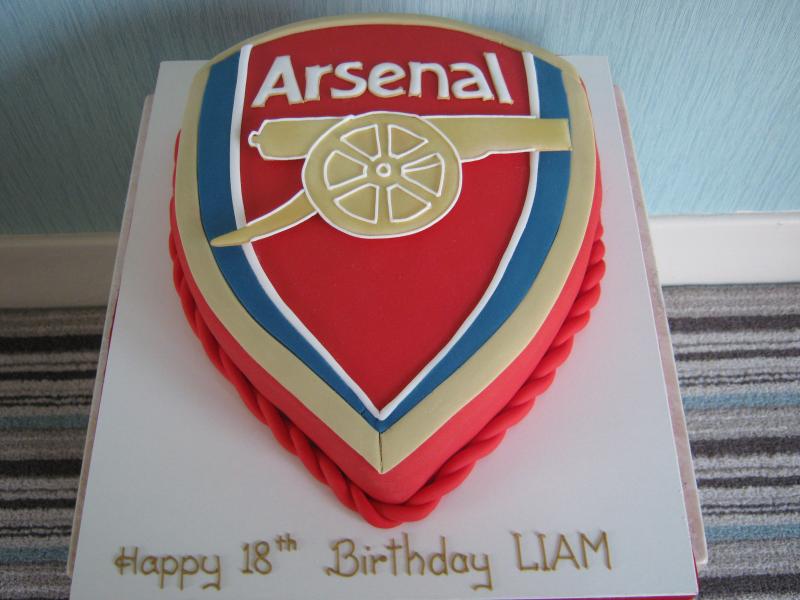 Arsenal Crest i chocolate sponge for Liam's 18th birthday in Blackpool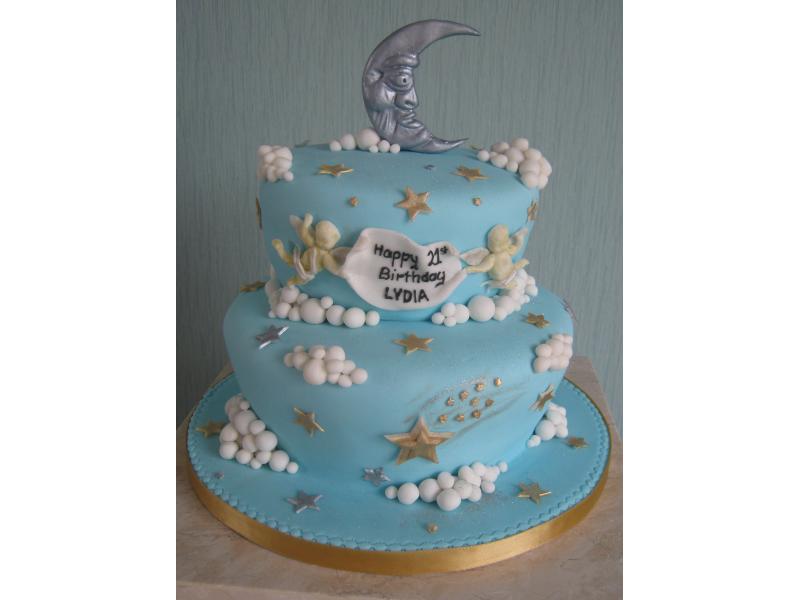 Cherubs and Moon coming of age cake in sponge for Lydia of Preston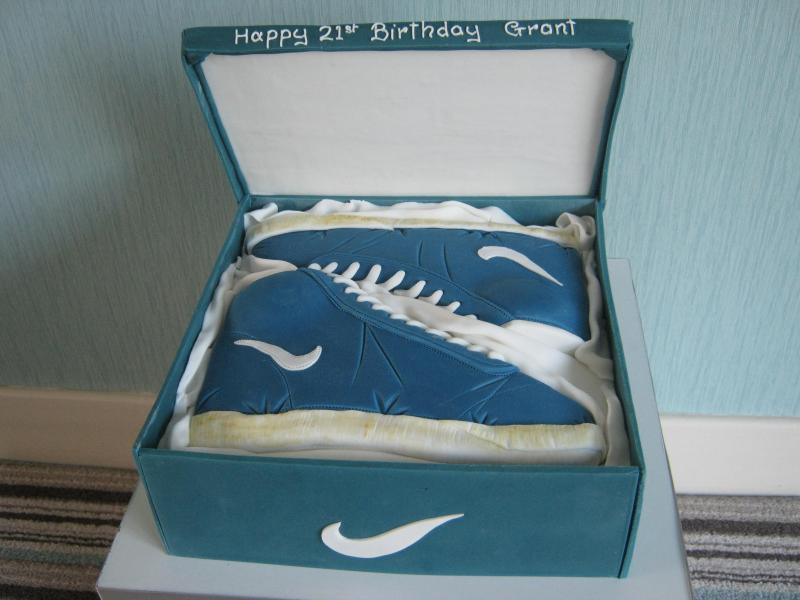 Nike Trainers in blue in shoe box (all edible) for Grant in Fleetwood celebrating his 21st birthday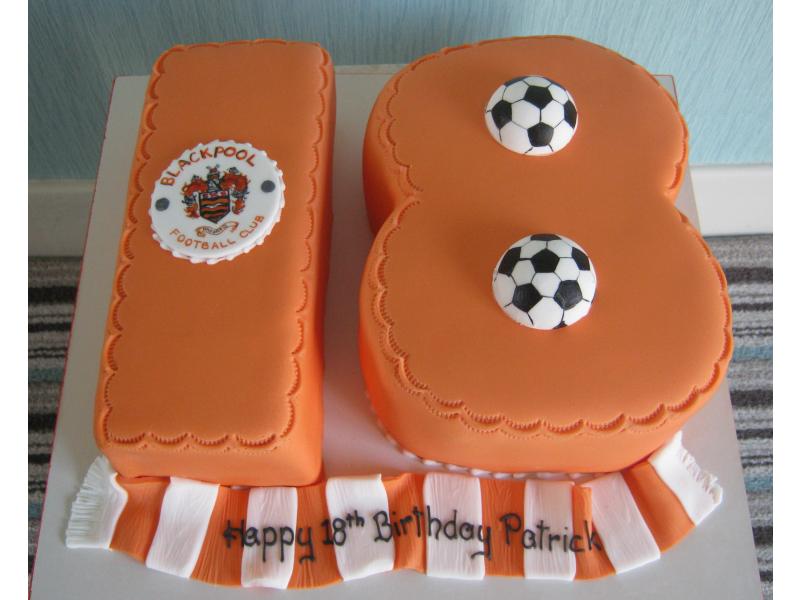 Blackpool FC themed cake in plain sponge and chocolate sponge for Blackpool fan Patrick's 18th birthday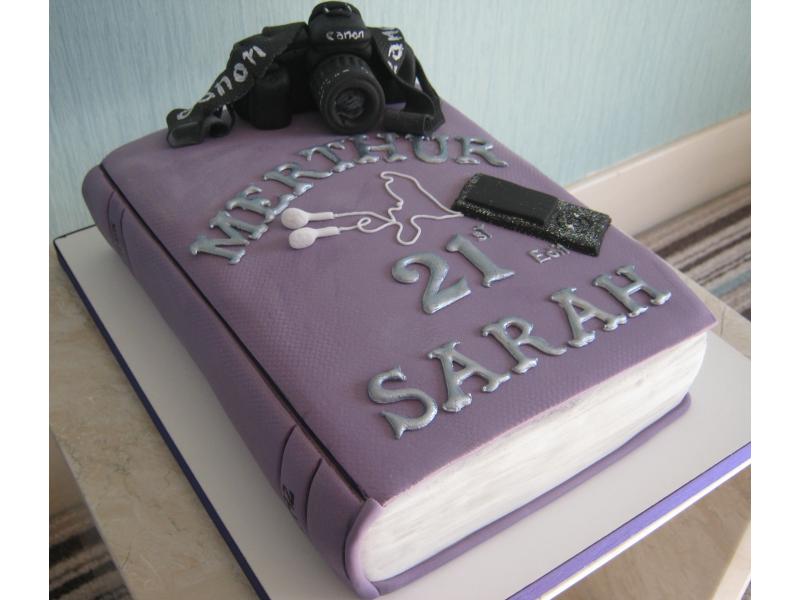 Bookworm - with camara and IPod in Madeira sponge for Sarah in Fulwood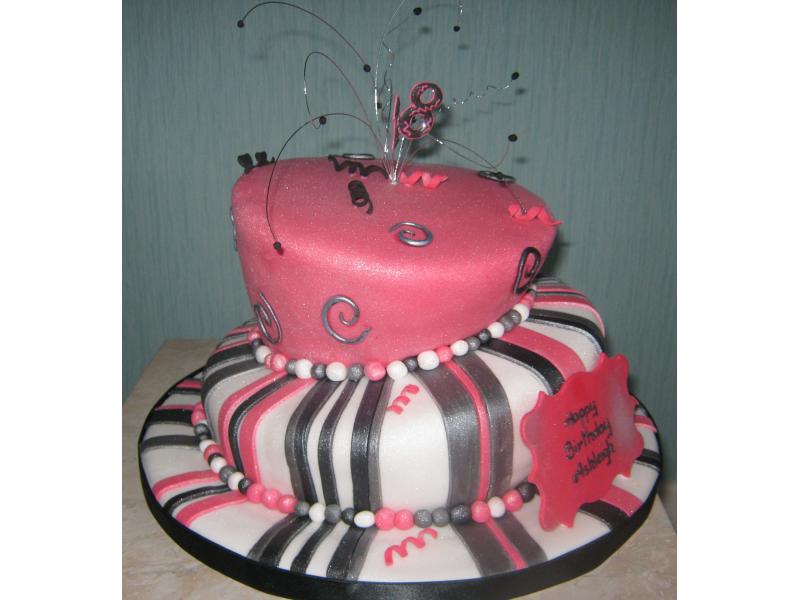 Topsy-Turvey glittered 18th birthday sponge cake for Ashleigh in chocolate and Madeira sponges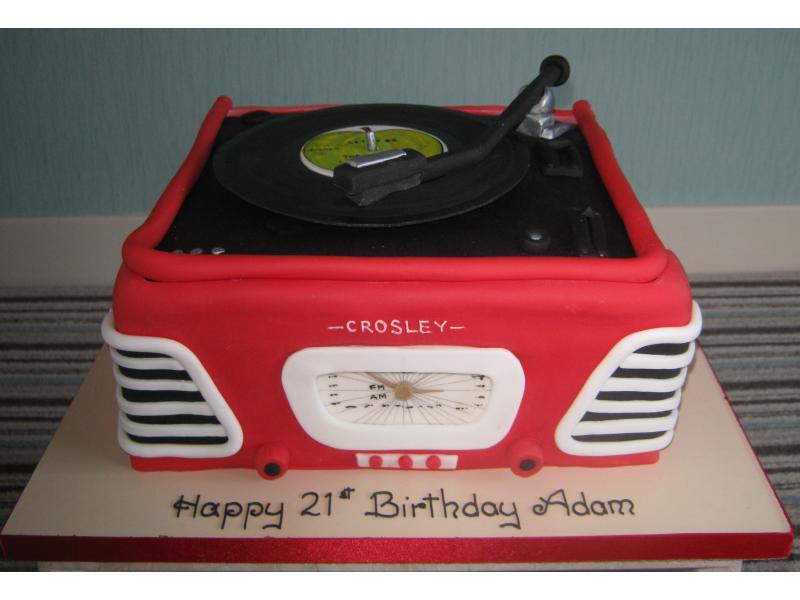 Retro- 1960s style 3D record player with Beatles record for Adam of St Annes on his 21st birthday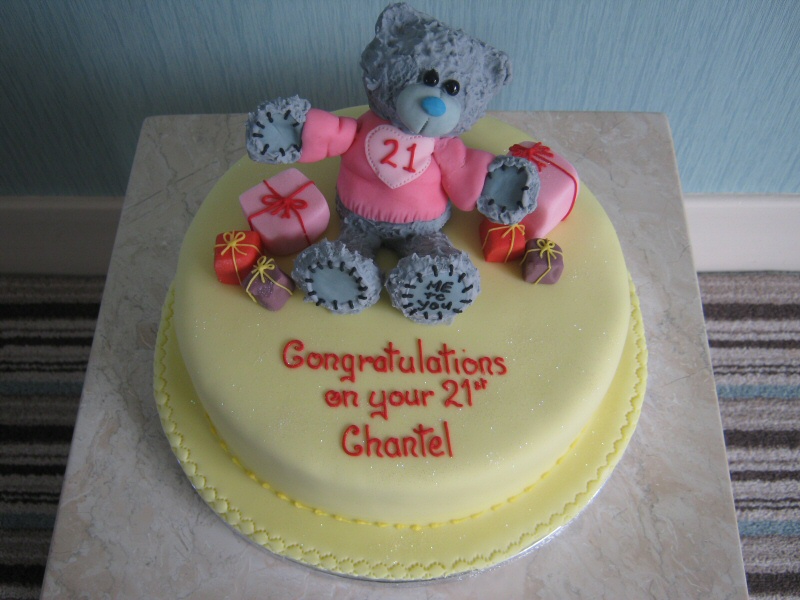 Me To You - 21st birthday cake for Chantel of Layton, featuring a Me To You bear.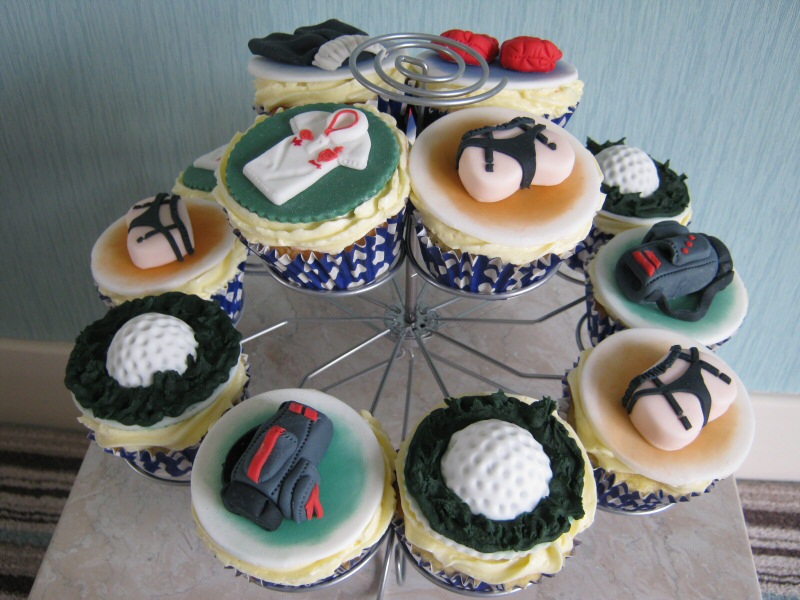 Teenage Cupcakes - For a teenage boy's birthday, who's into golf, boxing and of course, girls.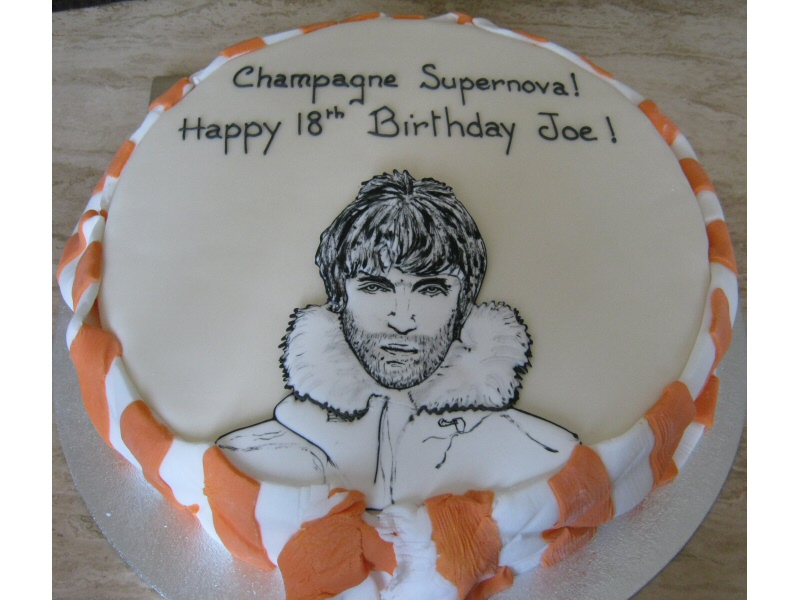 Liam - 18th birthday Liam (Oasis) cake for a Blackpool Football Club fan.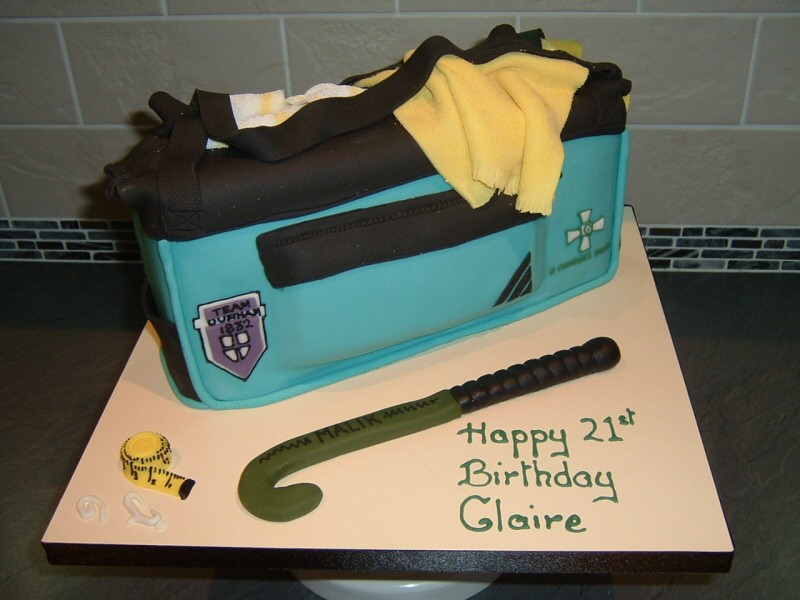 Sports - Sports bag shaped 21st birthday cake for sport-mad Claire of Manchester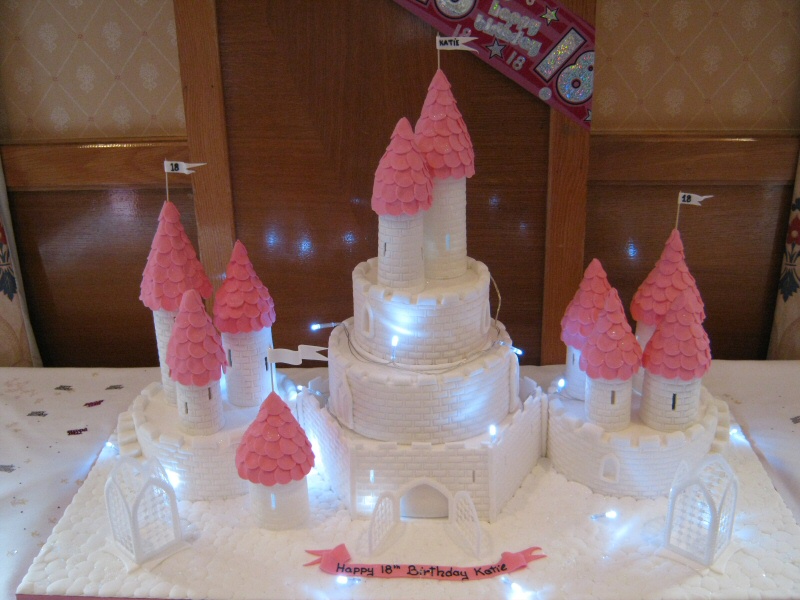 Katie - Princess fairytale castle cake with lighting for Katie's 18th, Cleveleys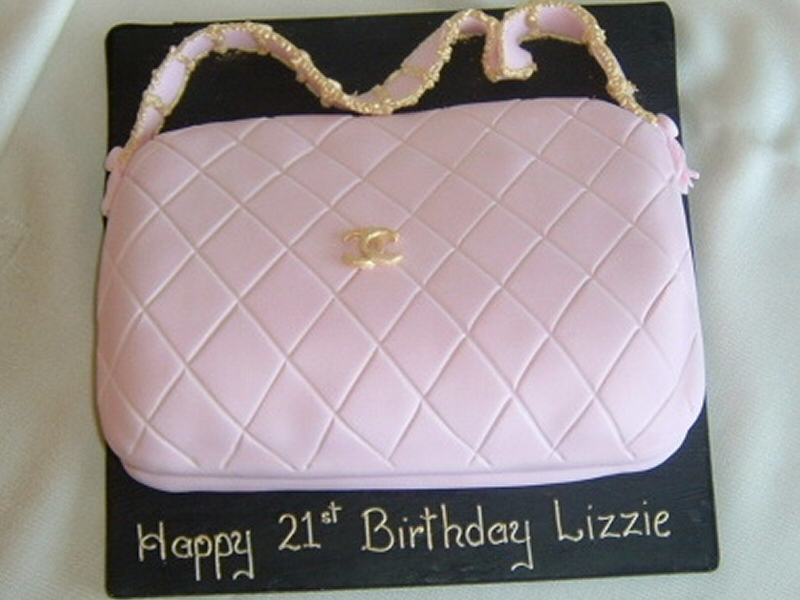 Lizzie - Replica Chanel handbag for 21st birthday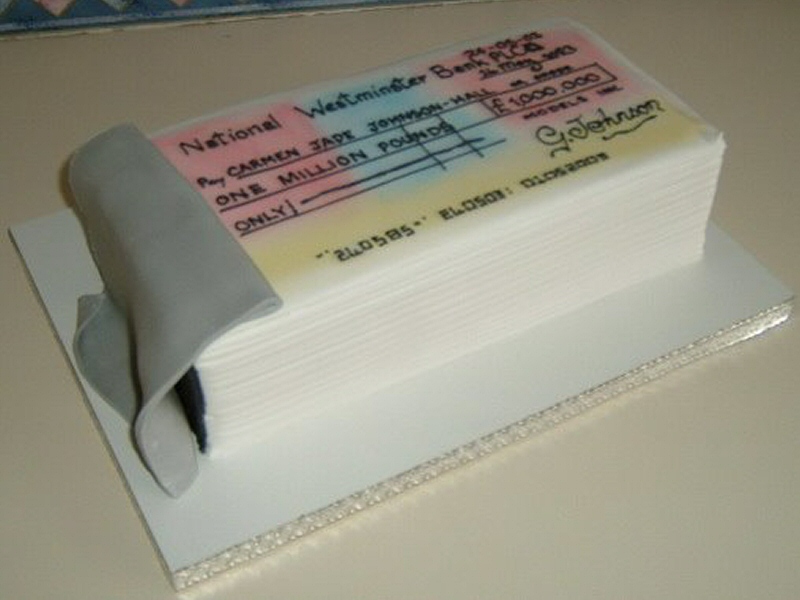 Cheque Book - 3D cheque book cake created for an 18th birthday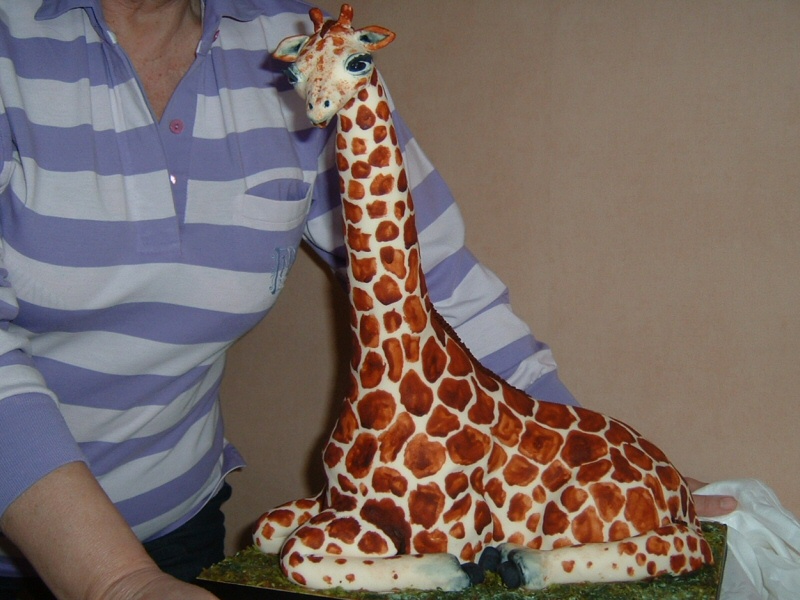 Amy (21st) - Large 21st birthday giraffe cake for Amy, Manchester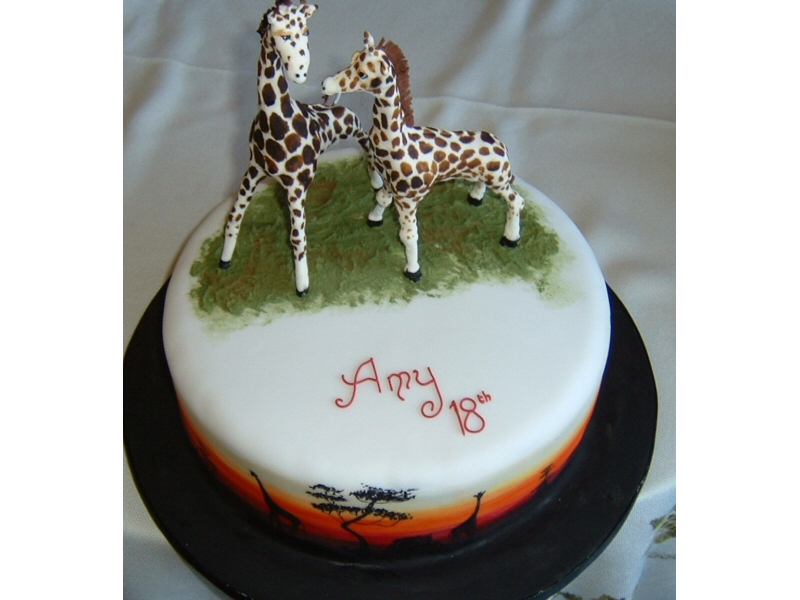 Amy - 18th birthday cake with modelled giraffes and an African sunset around the side
Thank-you for visiting my website. If you like what you see, why not get in touch to arrange a chat:
I look forward to hearing from you.
For the majority of cakes (unless delivery is requested), collection would be from my home in Bispham, just north of Blackpool. However, for wedding cakes I would usually include delivery to the venue and setting up of the cake. You'll have plenty of other things to be thinking about on the day!
For delivery, venues of up to 50 miles from Blackpool are quite normal, including: Fleetwood, Poulton-le-Fylde, Thornton Cleveleys, St Annes, Lytham, Kirkham, Garstang, Preston, Lancaster and beyond, with Southport, Morecambe, Chorley, Blackburn, Burnley, Bolton and Manchester being the maximum I would usually travel.